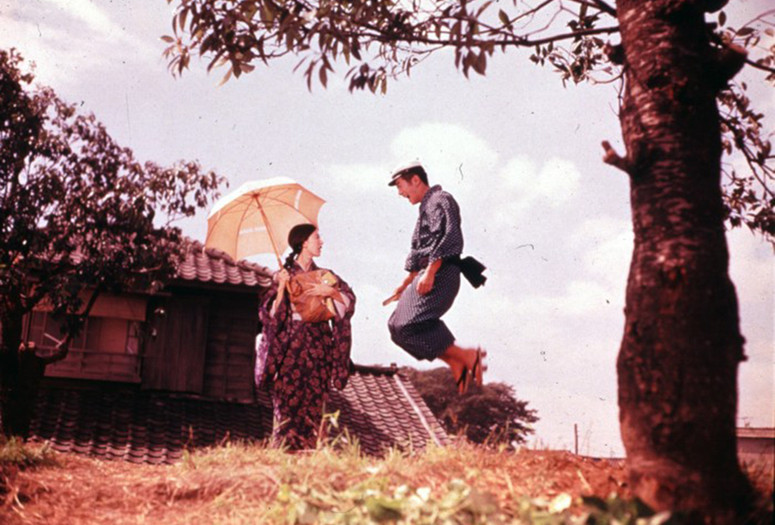 Otōto (Her Brother). 1960. Japan. Directed by Kon Ichikawa. Screenplay by Yoko Mizuki. With Keiko Kishi, Hiroshi Kawaguchi, Kinuyo Tanaka. In Japanese; English subtitles. 98 min.
Chosen by the prestigious magazine Kinema Jumpo as the best film of 1960, and still adored by Japanese audiences, Ichikawa's Her Brother is a tender melodrama about a lonely young woman pressured by her severe, ailing stepmother into sacrificing herself to the needs of her profligate brother. To capture the melancholy, dusky atmosphere of the Taisho period, a time of uncertainty between the two World Wars, cinematographer Kazuo Miyagawa pioneered a (now common) technique called gin-nokoshi ("leaving silver") that accentuated gray, muted color tones through black-and-white lighting.
35mm print from The Museum of Modern Art; courtesy Janus Films.