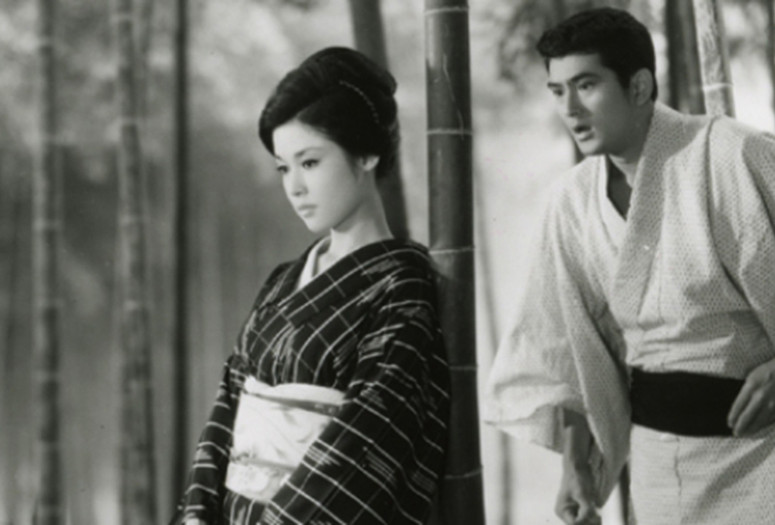 Echizen take-ningyô (Bamboo Doll of Echizen). 1963. Japan. Directed by Kozaburo Yoshimura. Screenplay by Ryozo Kasahara. With Ayako Wakao, Junichiro Yamashita, Tamao Nakamura. In Japanese; English subtitles. 103 min.
A lonely geisha finds comfort and companionship in the arms of her lover's son in this brooding melodrama by Tsutomo Minamaki, a story of forbidden desire, guilt, and betrayal photographed in stark black and white by Kazuo Miyagawa.
35mm print courtesy the National Film Center; The National Museum of Modern Art, Tokyo; and Kadokawa.