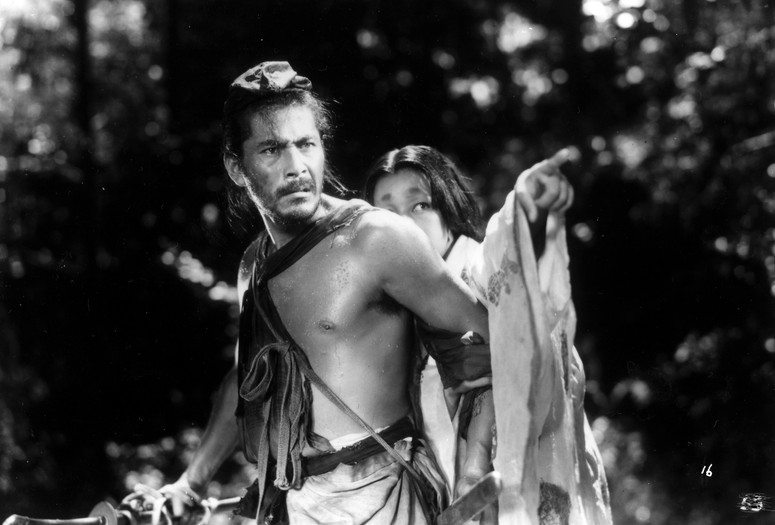 Rashomon. 1950. Japan. Directed by Akira Kurosawa. Screenplay by Kurosawa, Shinobu Hashimoto. With Toshiro Mifune, Machiko Kyo, Masayuki Mori. In Japanese; English subtitles. 88 min.
For Kurosawa's international breakout success, a timeless allegory about the illusion of truth, Miyagawa pushed the possibilities of cinematographic expression through elaborately choreographed tracking shots, dramatic outdoor lighting effects with mirrors, and, most famously, lens flares created by pointing his camera directly into the sun.
35mm print from The Museum of Modern Art; courtesy of Janus Films.