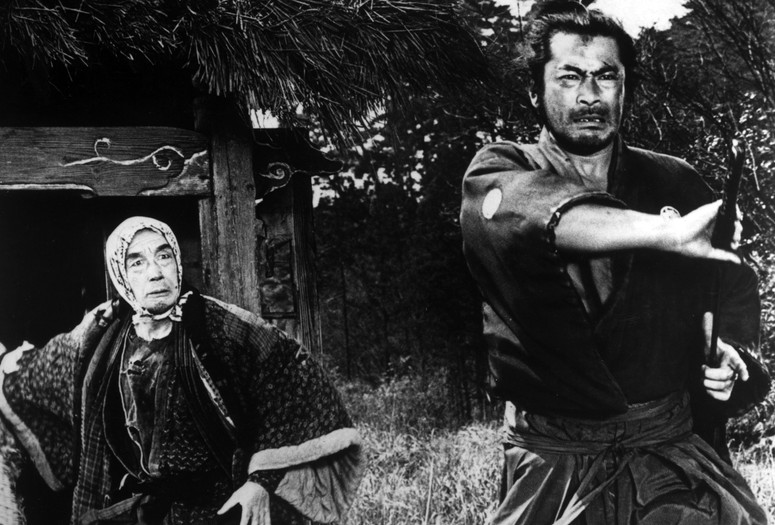 Yojimbo. 1961. Japan. Directed by Akira Kurosawa. Screenplay by Kurosawa, Ryuzo Kikushima. With Toshiro Mifune, Tatsuya Nakadai, Yoko Tsukasa. In Japanese; English subtitles. 110 min.
An enduring influence on countless films, from Sergio Leone's A Fistful of Dollars to Walter Hill's Last Man Standing, Akira Kurosawa's scruffy classic stars Toshiro Mifune as the avenging itinerant samurai who rids a town of two criminal gangs by pitting them against each other. Kazuo Miyagawa and second unit camera operator Takao Saito make ingenious use of the film's spare set—primarily main street's dusty thoroughfare—through widescreen compositions, wide-angle lenses, and deep focus.
35mm print courtesy Janus Films.