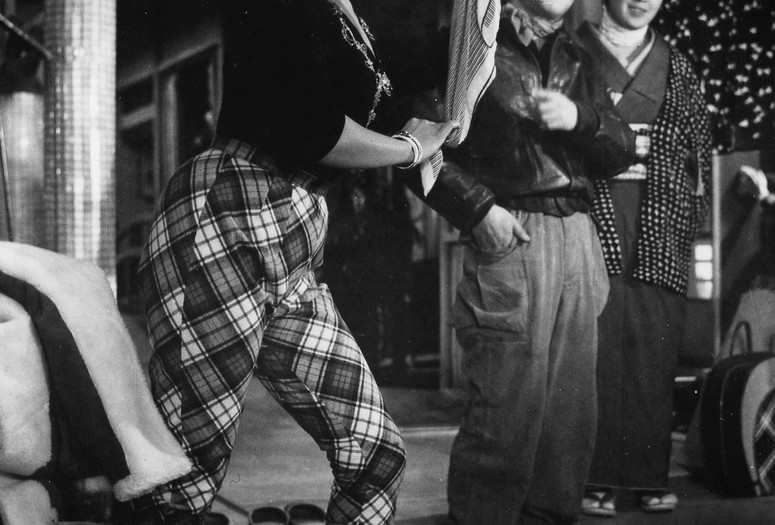 Akasen chitai (Street of Shame). 1956. Japan. Directed by Kenji Mizoguchi. Screenplay by Masashige Narusawa. With Ayako Wakao, Aiko Mimasu, Machiko Kyo. In Japanese; English subtitles. 87 min.
Primarily known for his elegant period films—seven of which were shot by Kazuo Miyagawa (including Ugetsu and Tales of the Taira Clan, also presented in this series)—Mizoguchi's swan song is a tragic modernist portrait of five women working at the Dreamland brothel in Tokyo's red light district, under the unforgiving glare of streetlamps and neon.
35mm print courtesy Janus Films.