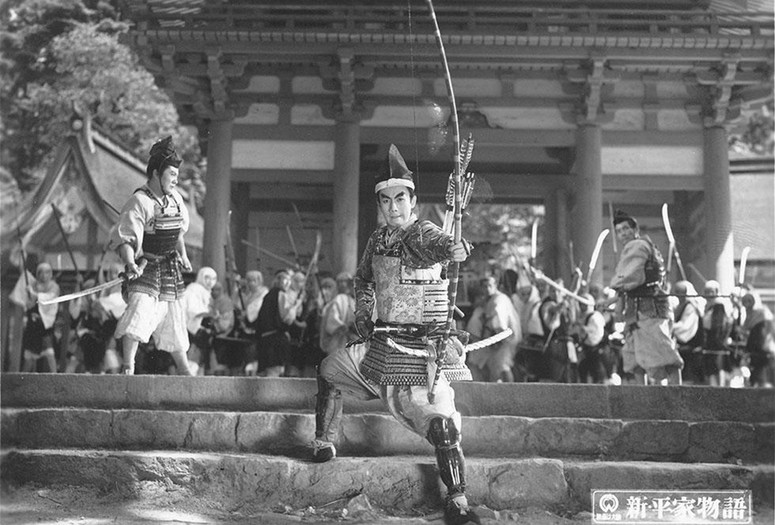 Shin Heike monogatari (Tales of the Taira Clan). 1955. Japan. Directed by Kenji Mizoguchi. Screenplay by Masashige Narusawa, Kyuchi Tsuji. With Raizo Ichikawa, Yoshiko Kuga, Narutoshi Hayashi. In Japanese; English subtitles. 108 min.
Mizoguchi's penultimate film, which helped launch the career of charismatic star Raizo Ichikawa, is a beautiful, austere chronicle of the civil war between the Taira and the Minamoto, warrior clans of aristocratic heritage, at the end of the 12th century. Cinematographer Kazuo Miyagawa and Mizoguchi use color to give symbolic and emotional depth to the fateful conflict that brought the Heian era of peace, prosperity, and cultural florescence to a bitterly violent end.
4K digital restoration courtesy Kadokawa.