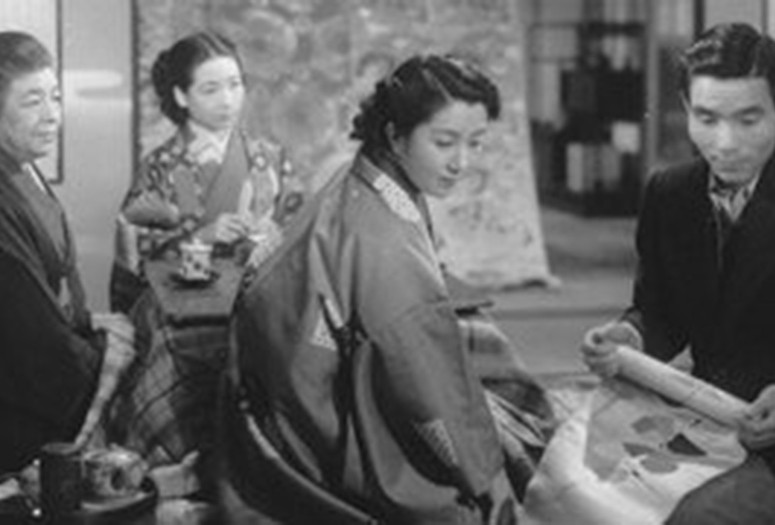 Nishijin no shimai (Sisters of Nishijin). 1952. Japan. Directed by Kozaburo Yoshimura. Screenplay by Kaneto Shindo. With Kinuyo Tanaka, Yumiko Miyagino, Mitsuko Miura, Yuko Tsumura. In Japanese; English subtitles. 110 min.
Director Kozaburo Yoshimura (also represented in this exhibition with Reminiscence and Bamboo Doll of Echizen) excelled at melodramas about women who struggle to uphold their traditional roles in a rapidly modernizing postwar Japan. His Sisters of Nishijin is set in Kyoto's fading textile district, where a family of weavers (led by Mizoguchi's favorite actress, Kinuyo Tanaka) are faced with possible ruin after their father commits suicide.
35mm print courtesy The Japan Foundation and Kadokawa.