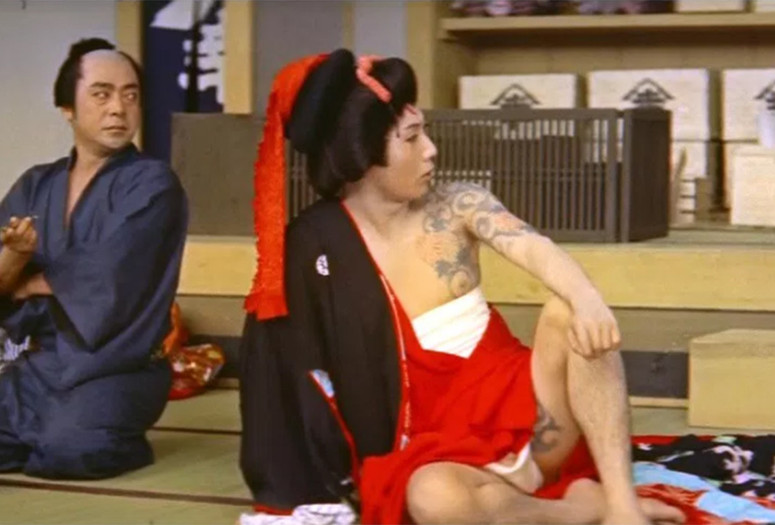 Benten Kozō (The Gay Masquerade). 1958. Japan. Directed by Daisuke Ito. Screenplay by Fuji Yahiro. With Raizo Ichikawa, Shintaro Katsu, Kyoko Aoyama. In Japanese; English subtitles. 86 min.
A classic kabuki spin on the Robin Hood legend, The Gay Masquerade is done up in spectacularly colorful widescreen fashion by director Daisuke Ito, a pioneer of the jidaigeki (period drama), and cinematographer Kazuo Miyagawa. As the honorable thief who doubles as a courtly woman, Raizo Ichikawa (Conflagration) gives a brashly modern gender-bending performance.
35mm print courtesy the National Film Center; The National Museum of Modern Art, Tokyo; and Kadokawa.