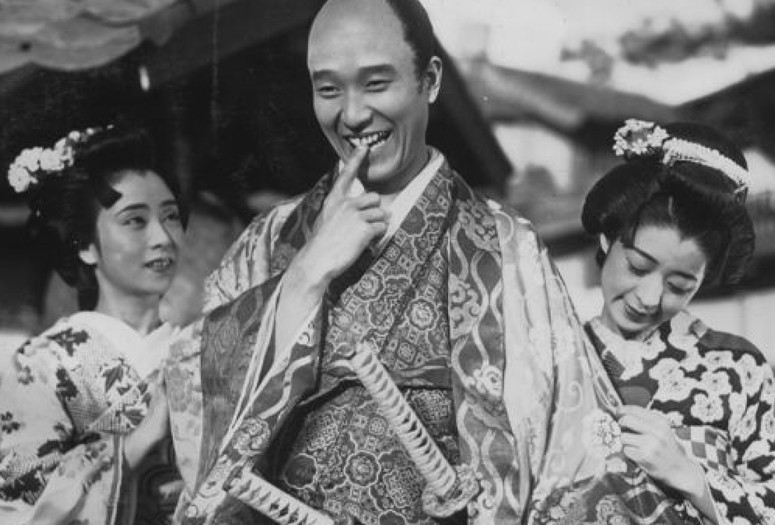 Oshidori utagassen (Singing Lovebirds). 1939. Japan. Directed by Masahiro Makino. Screenplay by Koji Edogawa. With Chiezo Kataoka, Takashi Shimura, Haruyo Ichikawa. In Japanese; English subtitles. 69 min.
Masahiro Makino's breezy musical comedy about a ronin (masterless samurai) and three coquettish suitors was billed as "the rare operetta in which jazz bursts into the period film"—precisely the sort of well-crafted genre picture that Makino and his cinematographer Kazuo Miygawa produced with seeming effortlessness before the war.
35mm print courtesy the National Film Center; The National Museum of Modern Art, Tokyo; and Nikkatsu.