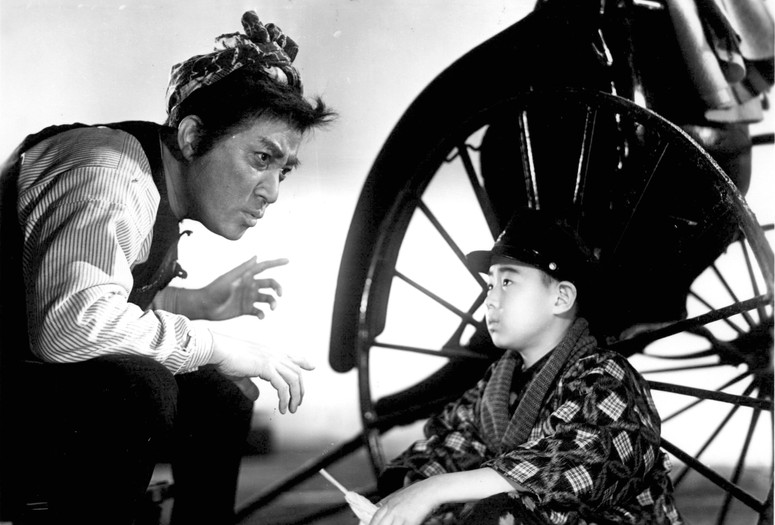 Muhōmatsu no isshō (The Rickshaw Man). 1943. Japan. Directed by Hiroshi Inagaki. Screenplay by Mansaku Itami. With Tsumasaburo Bando, Ryunosuke Tsukigata, Keiko Sonoi. In Japanese; English subtitles. 80 min.
This seldom-seen gem about a crude but honest rickshaw man who falls in love with an army captain's widow is a highlight of cinematographer Miyagawa's early career, culminating in a virtuoso extended sequence in which 46 individual shots are superimposed, without an optical printer or light meter, to create a sublime dreamlike montage.
35mm print courtesy The Japan Foundation and Kadokawa.