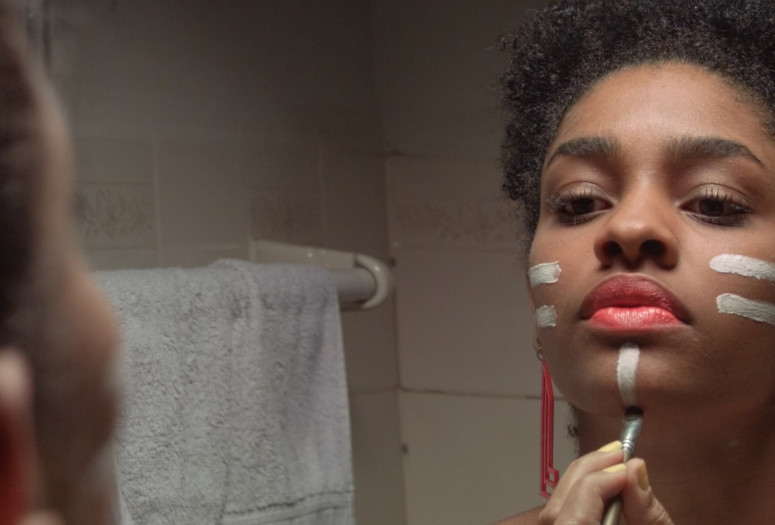 Azougue Nazaré. 2017. Brazil. Directed by Tiago Melo. In Portuguese; English subtitles. 80 min.
North American Premiere
No measure of hellfire preaching can quell the boisterous and bawdy passions of Maracatu, an Afro-Brazilian burlesque carnival tradition with roots in slavery that takes place in the northeast state of Pernambuco. As the Falstaffian character Tiao, Valmir do Coco leads a nonprofessional cast of authentic Maracatu practitioners in a tale told through dance, music, and the supernatural, set in the sugarcane fields outside Recife. The fabulous—and fabulist—Azougue Nazare is the first film by Tiago Melo, who worked on such recent celebrated Brazilian films as Kleber Mendonça Filho's Aquarius (NYFF 2016) and Gabriel Mascaro's Neon Bull (ND/NF 2016), and who was awarded the Bright Future prize at this year's Rotterdam International Film Festival.