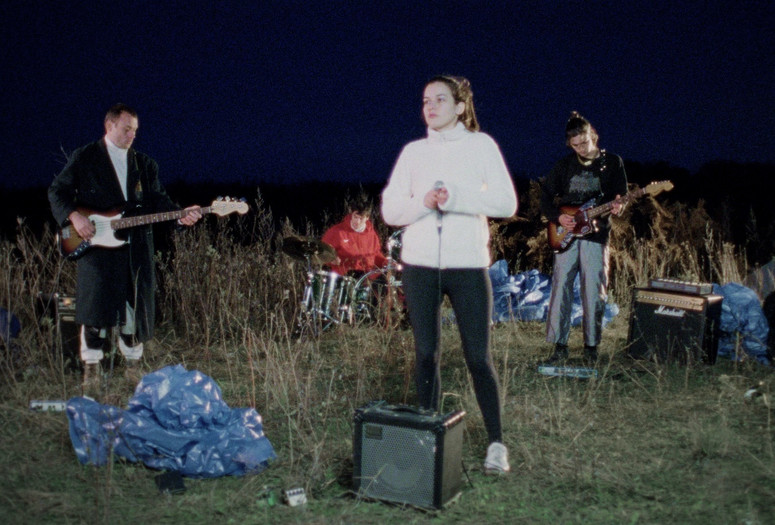 The irreverent, melancholic, and transgressive impulses of youth collide in this program of four films, each set within their own fully realized, hermetic world.
Program 80 min.
Copa-Loca. 2017. Greece. Directed by Christos Massalas. In Greek; English subtitles. 14 min.
New York Premiere
Teeming with sensational images and absurd dialogue, Christos Massalas's irreverent coming-of-age story follows a young woman eluding adulthood at an abandoned Greek resort.
After School Knife Fight. 2017. France . Directed by Caroline Poggi & Jonathan Vinel. In French; English subtitles. 21 min.
New York Premiere
Four bandmates prepare for the departure of their lead singer in this melancholy 16mm snapshot of youthful longing.
Möbius. 2017. USA. Directed by Sam Kuhn. 15 min.
New York Premiere
Following the death of her boyfriend, a teenage girl drifts through her days in a haze of memory in this eerie and atmospheric high school tale.
Coelho Mau (Bad Bunny). 2017. Portugal/France. Directed by Carlos Conceição. In Portuguese; English subtitles. 30 min.
North American Premiere
This impeccably crafted, fabulist work—a beguiling cross between bestiary and family drama—concerns a voyeuristic young man's plot to punish his mother's lover and satisfy a forbidden urge.