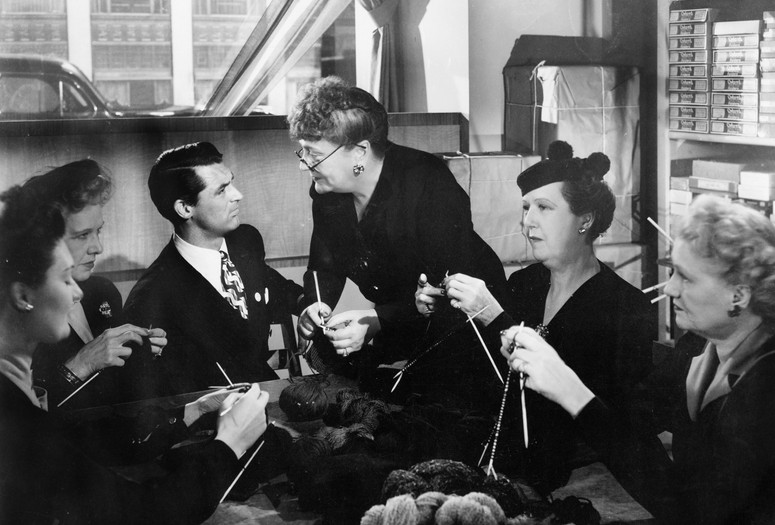 History of Aviation. 1953. USA. Directed by H. C. Potter. 16mm. 18 min.
The Disney feature Victory through Air Power (1943), which explored Major Alexander de Seversky's hypothesis that successful modern warfare would require the use of airplanes, used maps illustrated by Disney artists to add clarity to complex technical issues. Ten years later, this Technicolor short directed by H. C. Potter focused once again on de Seversky's strategies.
Mr. Lucky. 1943. USA. Directed by H. C. Potter. Screenplay by Milton Holmes, Adrian Scott, based on a story by Milton Holmes. With Cary Grant, Laraine Day, Charles Bickford. 35mm print. 100 min.
Cast against type, Cary Grant plays Joe Adams, a cold-hearted grifter and draft dodger who is not above swindling cash from a charity. But he finds redemption (and even learns how to knit a sweater) through his love for the kind-hearted Dorothy (Laraine Day).