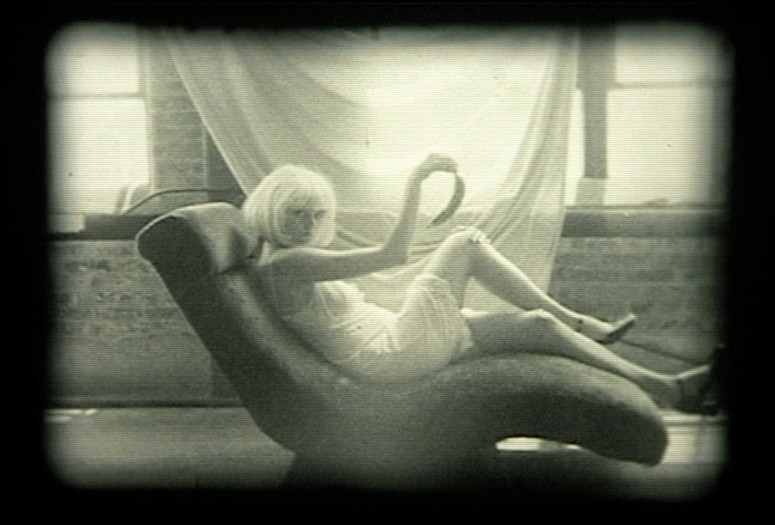 Shannon Plumb (American, 1970) becomes a literal one-woman show when she stars as all of the characters in her humorous, often caustic short films. She weaves her life as an artist, wife, and mother into these comedic works, morphing the ordinary into the astonishing by channeling the physicality of Buster Keaton, Charlie Chaplin, and Lucille Ball. There is also a charming low-tech aesthetic in Plumb's work, particularly with her preference for Super 8mm film and handmade costumes and props. But the payoff is sophisticated, shrewd, and wholly original, offering deft commentary on fashion, domesticity, body image, and the curious world of contemporary art.
In 2013 Plumb's first feature film, Towheads, a self-assured visualization of modern-day motherly responsibility, premiered in MoMA's New Directors/New Films festival. Plumb again played all of the key roles, defining her fictional characters using wigs, stuck-on mustaches, and the nobility of a woman pushed to the edge by two young sons and a distant husband. Many of these familial themes are persistent in Plumb's work—a result of her constant intertwining of real life and art making.
Shannon Plumb joins us to screen several of her films—including Rattles and Cherries, Rollercoaster, and *Olympics*—and premiere a performance from her new work Chopped Liver.