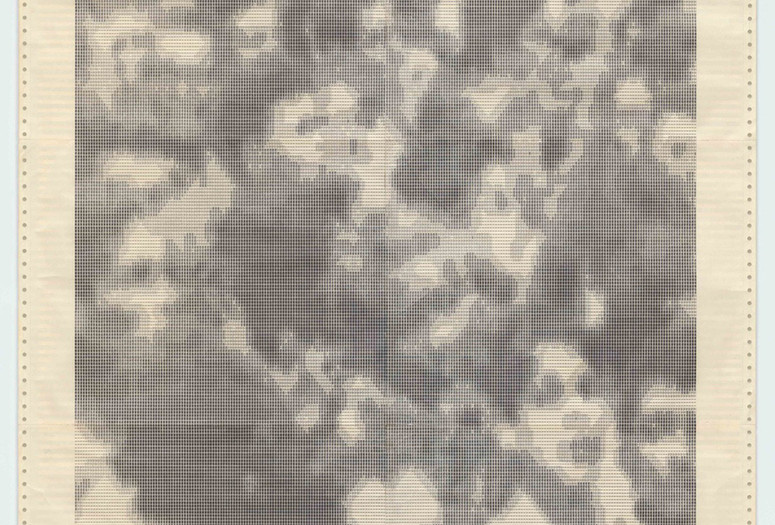 Waldemar Cordeiro is perhaps best known as an active member, as both artist and critic, of the Concrete Art scene in São Paulo during the 1940s and '50s. Yet toward the end of his career, in the 1970s, Cordeiro experimented with computers to produce artworks by using machines at the University of São Paulo. Rachel Price, Associate Professor, Department of Spanish and Portuguese, Princeton University, who has written extensively on Cordeiro's computer art as well as Latin American modernism and digital art, joins us for a conversation with Giampaolo Bianconi, Curatorial Assistant, Department of Media and Performance Art, MoMA, to explore Cordeiro's Gente Ampli*2 and its place in the exhibition Thinking Machines: Art and Design in the Computer Age, 1959–1989.
Rachel Price is the author of articles on digital media, slavery, poetics, and visual art, and the books The Object of the Atlantic: Concrete Aesthetics in Cuba, Brazil and Spain 1868–1968 (Northwestern University Press, 2014) and Planet/Cuba: Art, Culture, and the Future of the Island (Verso Books, 2015). She is currently working on several projects, including intersections between aesthetics and energy, and a book-length study rethinking communication technologies and literature in the 19th-century slaveholding Iberian Atlantic.
Giampaolo Bianconi has worked on numerous exhibitions and programs at MoMA, including BRUCE CONNER: IT'S ALL TRUE (2016), Transmissions: Art in Latin America and Eastern Europe, 1960–1980 (2015), and Yvonne Rainer: The Concept of Dust, or How do you look when there's nothing left to move? (2015). He is the curator of Projects 105: Cinthia Marcelle (2016). Prior to MoMA, he worked for Rhizome, the Film Society of Lincoln Center, and the Whitney Museum of American Art. Bianconi received his MA from Columbia University and a BA from Bard College.
Join us for lively conversations and engaging activities, facilitated by Museum educators, that offer insightful and unusual ways to engage with MoMA's collection and special exhibitions.
Gallery Sessions are free for members and Museum admission ticket holders. No registration is required. Groups meet in the Marron Atrium, Floor 2.
FM headsets for sound amplification are available for all talks.