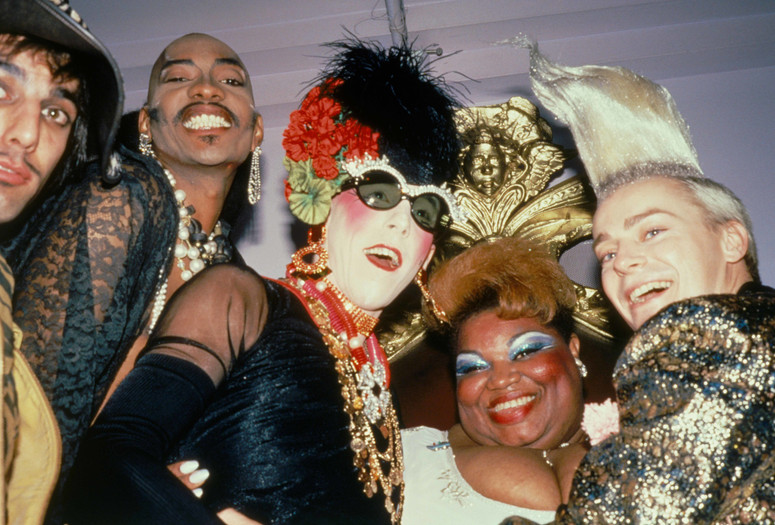 Love, Loss, and Life at Club 57 is a multimedia event featuring a wide range of participants in the Downtown New York scene as they share stories about Club 57 and pay tribute to artists and performers lost to AIDS-related complications. In an evocation of the club scene's collaborative ethos, living artists will perform a series of "duets" to collectively channel those no longer with us: Agosto Machado on Ethyl Eichelberger (1945–1990); April Palmieri on John Sex (1956–1990); Katy K on Klaus Nomi (1944–1983); Richard Hell on Cookie Mueller (1949–1989); Kitty Brophy on Tseng Kwong Chi (1950–1990); Frank Holliday on Andy Rees (1957–1987); Henny Garfunkel on Tom Rubnitz (1956–1992); and Peter Kwaloff (1953–2016) with Gerard Little (1955–2008) onscreen.
Weaving together club photographs and performance videos with personal recollections, Love, Loss, and Life at Club 57, organized in collaboration with Visual AIDS, will animate and expand the cultural histories presented in MoMA's exhibition Club 57: Film, Performance, and Art in the East Village, 1978–1983.
Free and open to the public, but a separate screening ticket is required. A service charge will still apply to advance tickets.