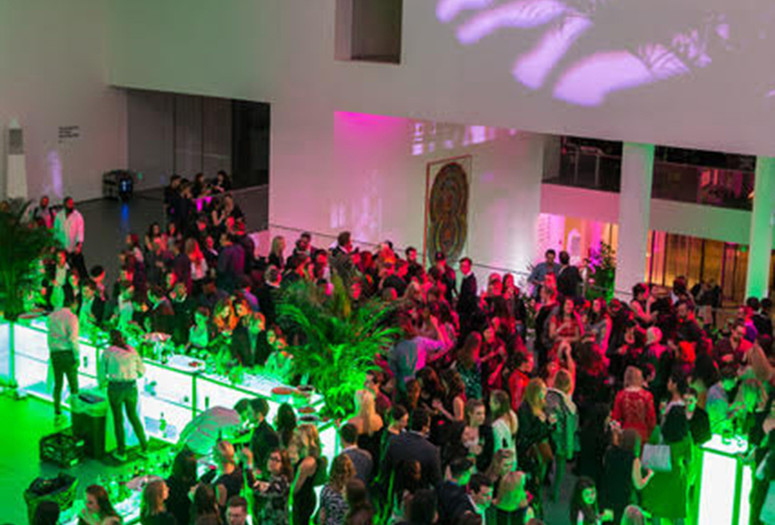 The Armory Party at MoMA
March 7
8:00–9:00 p.m. VIP
9:00 p.m.–12:30 a.m. General Admission
Live performance by BØRNS
DJ set by Washed Out
Online ticket sales for The Armory Party will close at 4:00 p.m. EST on Wednesday, March 7.
Tickets can be purchased until 8:00 p.m. on Pier 94 or at the door starting at 8:00 p.m. on Wednesday, March 7.
Don't miss The Armory Party at The Museum of Modern Art, a benefit event celebrating the opening of The Armory Show and Armory Arts Week.
The party features an open bar, an opening DJ set by April Hunt, a performance by platinum-selling artist BØRNS, a DJ set by Washed Out, and access to selected galleries. Tickets also include a preview pass to The Armory Show at Piers 92 and 94. Learn more about prices and benefits on our ticketing page.
This year's event is hosted by Glenn D. Lowry, Director, The Museum of Modern Art;
Klaus Biesenbach, Director, MoMA PS1, and Chief Curator at Large, The Museum of Modern Art; and Nicole Berry, Executive Director, The Armory Show.
Additional host committee members include Sarah Arison, Paul Arnhold & Wes Gordon, Allison Berg, Alexandra Chemla, Sebastian Cwilich, Jia Jia Fei, Olivier Fuller, Camila Guarita, Sandra Hegedus, Elizabeth Kurpis, Jen Mergel, Gabe Ritter, Eva Ruiz, Esther Seinjet, Monica & Peter Tessler, and Xiaoming Zhang.
The Armory Show
March 7, VIP Preview Day (starts at noon)
March 8–11
Piers 92 and 94 on the Hudson River
Twelfth Avenue at 55 Street, New York
The Armory Show is New York's premier art fair and a definitive cultural destination for discovering and collecting the world's most important 20th- and 21st-century artworks. Staged on Piers 92 and 94, one of the city's industrial gems, the fair features presentations by leading international galleries, innovative artist commissions, and dynamic public programs. Since its founding in 1994, The Armory Show has served as a nexus for the international art world, inspiring dialogue, discovery, and patronage in the visual arts.
Featuring 193 galleries from 31 countries, The Armory Show presents artworks that range from historical masterpieces to the latest contemporary projects by established and emerging artists. The fair will once again feature an acclaimed VIP Program, the Armory Live talks series; and a number of citywide events and openings as part of Armory Arts Week.
Download the reply form or buy tickets online. For further information, please call the Special Events office at (212) 708-9680.