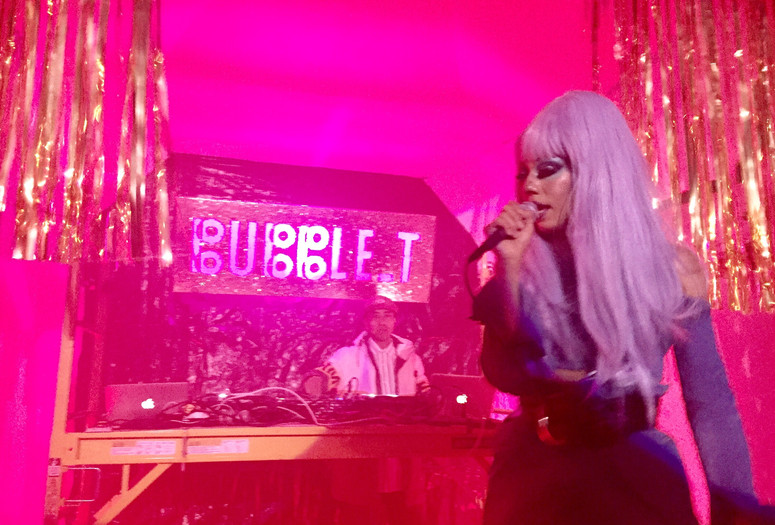 Ring in the Lunar New Year with a celebratory Night at the Museum, organized in collaboration with NYC's roving dance party, Bubble_T. Bringing together their universe of friends and collaborators, the Bubble_T Night Market will feature DJs, live performances, one-night-only installations, and food vendors offering up delicious cocktails, snacks, and desserts. Additionally, explore our acclaimed lineup of exhibitions after hours alongside thematic drinks, bites by M. Wells, projections of firework events by artist Cai Guo-Qiang in the VW Dome, and much more.
Special thanks to K11 Art Foundation.
Bubble_T Night Market Featuring:
Artists & Performers
Nightspace, Patrick Lee, BibingkaMama, Bichon, Mahal Kita, West Dakota, Dynasty, Sookie Sterling, Untitled Queen, Panthera, Phyllis Ma, Migra Spora, Patrick Lee, and Koji
DJ Sets
Tito Paidz, Stevie Huynh, Skype Williams, VICKIVIBE
Food
Kichin, Bibingka Mama, Win Son, Randwiches, Bar Pa Tea
With
Bubble_T, Opening Ceremony, Banana Magazine, Massive, CFGNY, Yellow Jackets Collective, Confettisystem, Yuki James, Humberto Leon, Chilisquirts, Pauly T, Nicholas Andersen, Mitchell Kuga, Siduations
Doors open at 8:00 p.m. This event is open to all ages.
General admission tickets ($15; MoMA members $13; MoMA PS1+ members free) are available online, or at the box office during the event. MoMA and MoMA PS1+ members can secure tickets in advance by calling (718) 784-2084 and choosing extension 0 during museum hours.