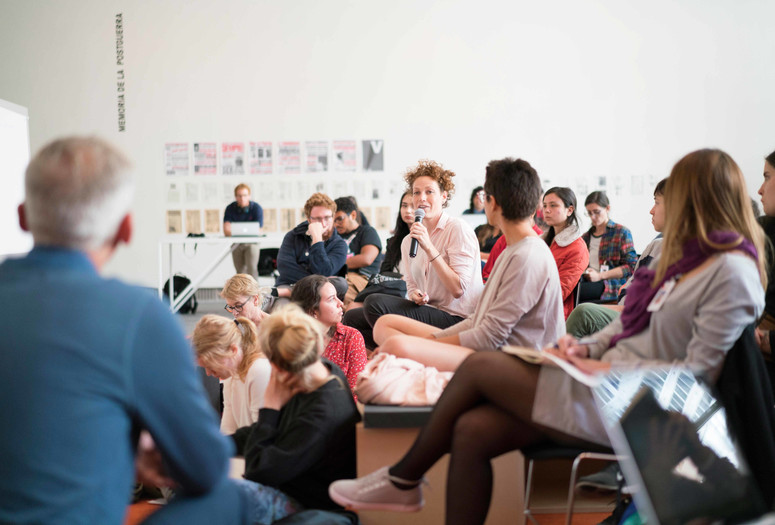 La Escuela de Arte Útil (The School of Arte Útil) was conceived by artist Tania Bruguera to address the use of art as a tool for social and political change. At the Museum, the Escuela will take place over two days, during which Bruguera will outline the creation, history, and strategies of the Arte Útil movement.
Whether through self-organized groups, individual initiatives, or the rise of user-generated content, people are developing new methods and social formations to deal with issues that were once the domain of the state. Bruguera will present how these initiatives are not isolated incidents, but rather part of a neglected art history that nonetheless shapes our world. The Escuela will introduce the concept of Arte Útil, which roughly translates as "useful art" and suggests that art can be a tool or device. In studying the shifting roles of contemporary art, participants will consider factors such as institutional self-criticism, active hyperrealism, a-legality, reforming capital, beneficial outcomes, sustainability, intersection with other disciplines, and modes of creative collaboration. The sessions will culminate with participants drawing on the Arte Útil archive to develop their own project proposals.
Participants will be expected to attend both full days (11:00 a.m.–5:00 p.m) of this workshop, participate in discussions and critiques, familiarize themselves with the required readings, and generate a new project proposal. This program is free but requires the submission of a response form. Once enrollment has been confirmed, each selected participant will be notified and sent the syllabus and required readings. For more information, please contact [email protected].
Arte Útil: Art as a Social Tool is part of Tania Bruguera's Arte Útil project, begun in 2013 in collaboration with the Asociación de Arte Útil (Association of Useful Art); Van Abbemuseum, Eindhoven; Queens Museum, New York; the Office of Useful Art, Grizedale Arts, Coniston; Liverpool John Moores University; and Granby, Liverpool. Additional collaborators include Baltan Laboratories, Eindhoven, and the Luminary, St. Louis. Escuela de Arte Útil (School of Useful Art) was commissioned in 2017 by Yerba Buena Center for the Arts, San Francisco.