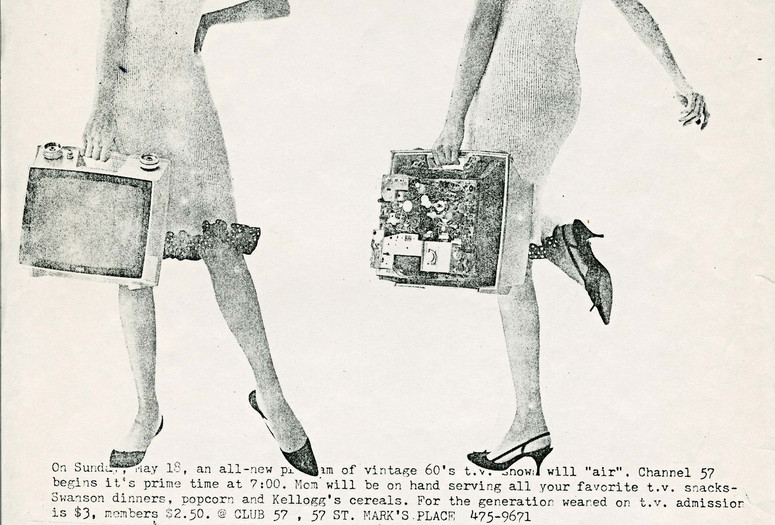 "Long before Nick at Nite and TV Land, before various 24-hour cable channels devoted to vintage television, before DVD boxed sets of vintage broadcasts, before 'binge-watching' and 'couch potato' were common expressions, there was Jerry Beck and his monthly Club 57 programs featuring vintage TV episodes of odd and obscure television. Beck provided film prints from his own collection, some with the original commercials, others fading red from decomposition, many long unseen in decades, projected in 16mm, along with TV dinners for attendees. Today's screening omits the frozen dinners, but retains the 16mm projectors, Beck's prints, and his presence to explain the importance of these long-forgotten TV obscurities." – Jerry Beck
Space Ship Sappy. 1957. USA. Directed by Jules White. With Moe Howard, Larry Fine, Joe Besser, Benny Rubin. 16mm. 16 min.
Columbia Pictures
CBS Cartoon Theatre. 1956. USA. Directed by Howard Magwood. With Dick Van Dyke. 16mm. 28 min.
CBS
Captain Z-RO. 1955. USA. Direced by Dave Butler. With Roy Steffens. 16mm. 28 min.
Stingray. 1964. Great Britain. Produced by Gerry Anderson. 16mm. 28 min.
Captain Nice. 1967. USA. Directed by Gene Reynolds. Written by Buck Henry. With William Daniels. 30mm