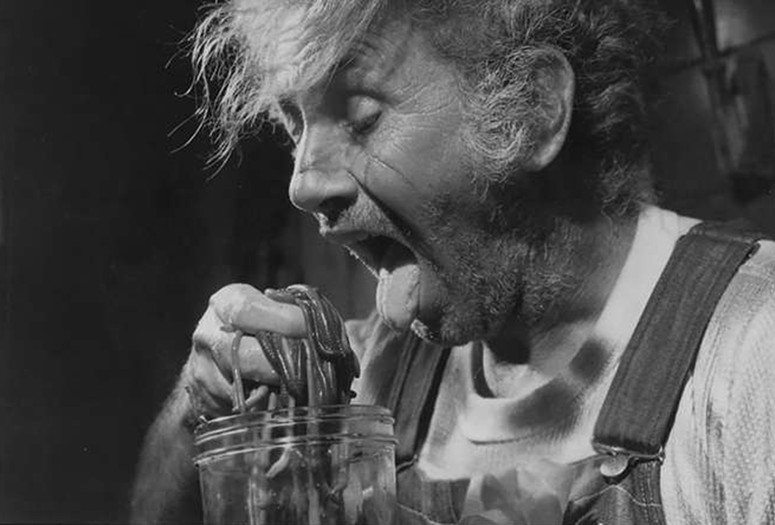 When the East Coast premiere of Worm Eaters was announced for Club 57 in April 1982, Gore Gazette boasted that its producer, Ted V. Mikels, could "always be counted on for presenting the best in Grade-Z entertainment." Live worms are indeed consumed in this significantly grosser second half of our schlock double-bill, which delights in shouted performances, cartoonish dramatic situations that outdo Mel Brooks or Laugh-In, and cheesy body-morphing special effects. Lighter on gore, Corpse Grinders is a body-snatcher comedy feeding off the notion that cat food made from human cadavers will give house pets a taste for their owners. Two years later Hollywood would feed humans to humans in Soylent Green, a big-budget action feature with Charlton Heston and Edward G. Robinson, demonstrating the gradual movement of exploitation-themed fare into the mainstream.
The Corpse Grinders. 1971. USA. Directed by Ted V. Mikels. 72 min.
The Worm Eaters. 1977. USA. Directed by Herb Robins. 90 min.