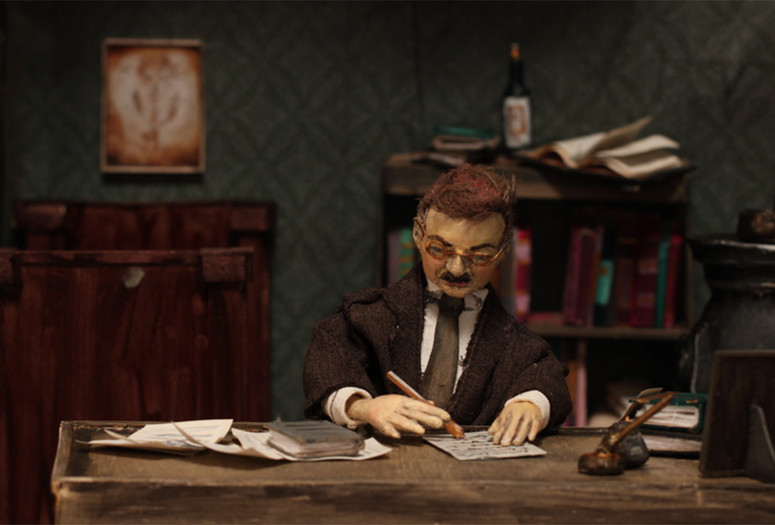 13, a ludodrama about Walter Benjamin. 2017. Canada. Directed by Carlos Ferrand. 78 min.
US premiere
From 1933 until his suicide in 1940, the German Jewish philosopher, cultural critic, and essayist Walter Benjamin was on the run from the Nazis and lived in exile in Paris. Combining archival footage, contemporary scenes, animated sequences, and puppetry, this 13-chapter composite essay takes us back to that period in Benjamin's life, reflecting on the many facets of his work, his world, and his personality, retelling the story of a man whose life resonates powerfully today.
Western Wild...or how I found wanderlust and met Old Shatterhand. 2017. USA. Directed by Martha Colburn. 9 min.
North American premiere
This densely textured mixture of stop-motion animation, found footage, and interviews, about a filmmaker making a film about the German author Karl May, is enough to generate sensory wanderlust.