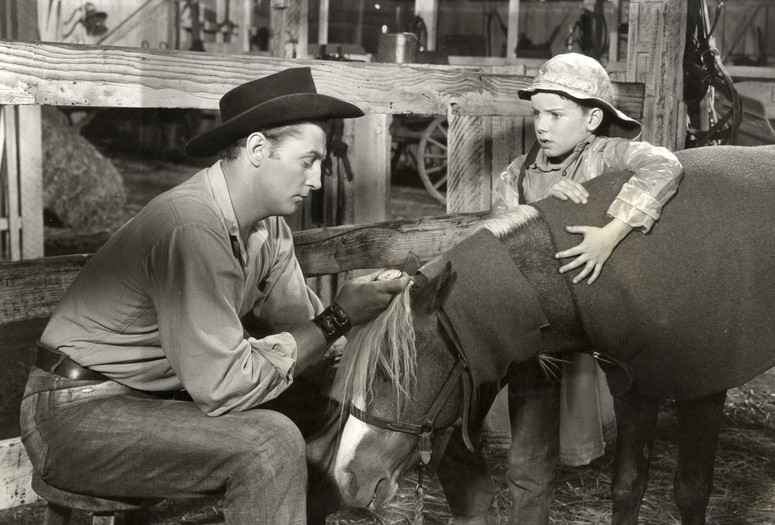 The Red Pony. 1949. USA. Directed by Lewis Milestone. Screenplay by John Steinbeck, based on his novella. Music by Aaron Copland. With Myrna Loy, Robert Mitchum, Louis Calhern, Shepperd Strudwick, Peter Miles. 35mm. 89 min.
John Steinbeck adapted his own novella for this 1949 feature, Republic's most expensive film up to that time. Robert Mitchum is the ranch hand who helps his employer's son cope with the death of the pony he raised.
Preserved by Paramount Pictures with funding provided by The Film Foundation. 35mm print courtesy of The Film Foundation Conservation Collection at the Academy Film Archive.