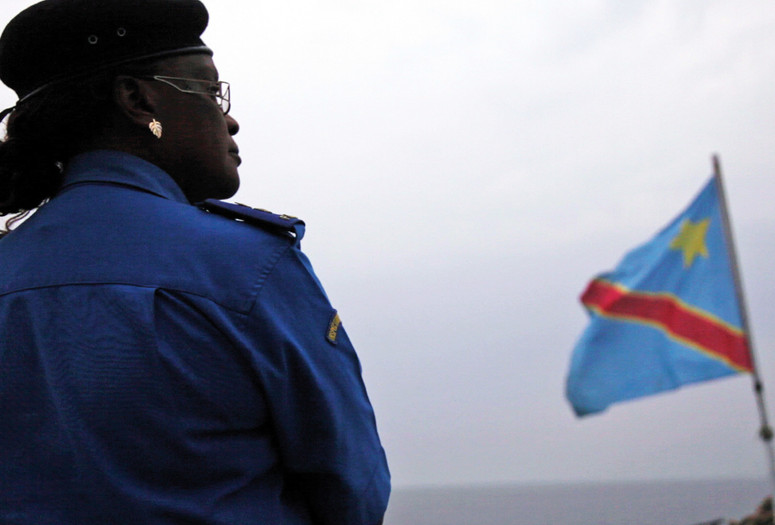 Maman Colonelle (Mama Colonel). 2017. Democratic Republic of the Congo/France. Directed by Dieudo Hamadi. In Lingala, Swahili, French; English subtitles. 72 min.
Mama Colonel documents the daily work of Honorine Munyole, the head of a Congolese police unit, whose new post in a big city puts her career to the test. In a country mired in corruption since the days of civil war, Munyole hopes to put an end to sexual abuse and the exploitation of minors.
Umva (Rewind). 2017. South Africa. Directed by Jessie Zinn. An experimental essay on "freedom" and post-democratic disillusionment in South Africa, as told by three young women of the Born Free generation. 5 min.