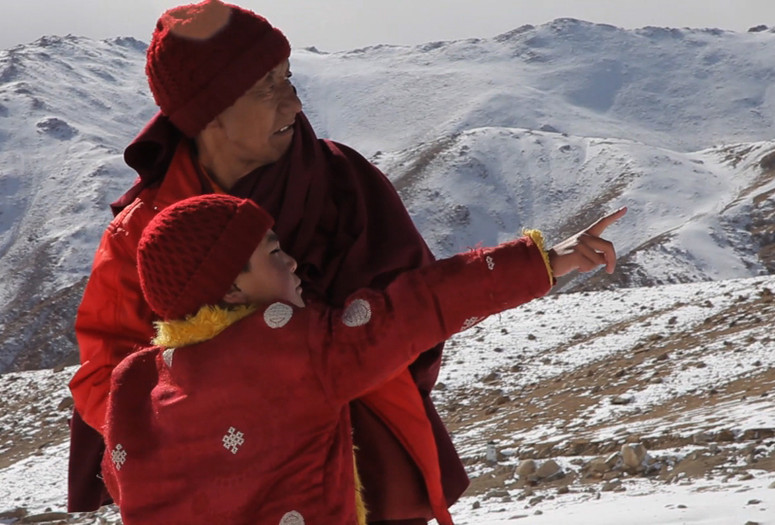 Becoming Who I Was. 2017. South Korea. Directed by Chang-Yong Moon, Jin Jeon. In Ladakhi, Tibetan, Hindi; English subtitles. 95 min.
Filmed over the course of eight years, Becoming Who I Was follows the daily life of Padma Angdu, a young Ladakhi boy who has been identified as the reincarnation of a high-ranking Tibetan Buddhist monk. On his quest to be reunited with his predecessor's monastic order, he must overcome great obstacles to fulfill his chosen destiny.
Shivani. 2017. USA. Directed by Jamie Dobie. In Telugu ; English subtitles. 21 min.
New York premiere
India's future Olympic archery medalist may only be three years old, but her parents believe her to be the reincarnation of their son Lenin, an archery champion who was killed at 26.