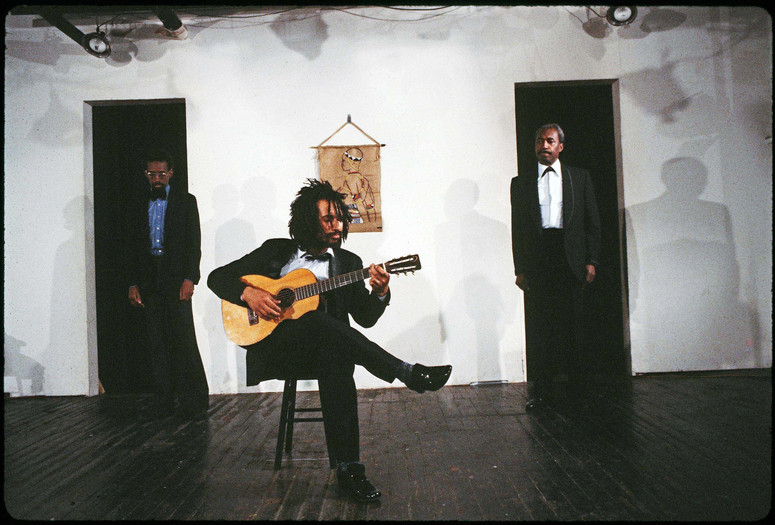 This performance for acoustic voice, guitar, and manipulated machines, with a touch of tap, reunites a trio of renowned artists from the New York scene for songs of love, resistance, and poverty. Joe Lewis, codirector of Fashion Moda, the pioneering uptown arts center founded in the late 1970s, has performed internationally with the likes of Charles Mingus, Keiko Bonk, and Julius Eastman. Vocalist and educator Marion Cowings has been a fixture in rhythm and blues, rock, and jazz music for five decades. Artist David Wells's small kinetic sculptures, which take the form of motorized books, have been exhibited in museums, galleries, and club stages around the world.
Free and open to the public. Space is limited and available on a first-come, first-served basis. Sign-up begins at 2:00 p.m. at the film desk.
The gallery will close at 3:00 p.m. for the performance.