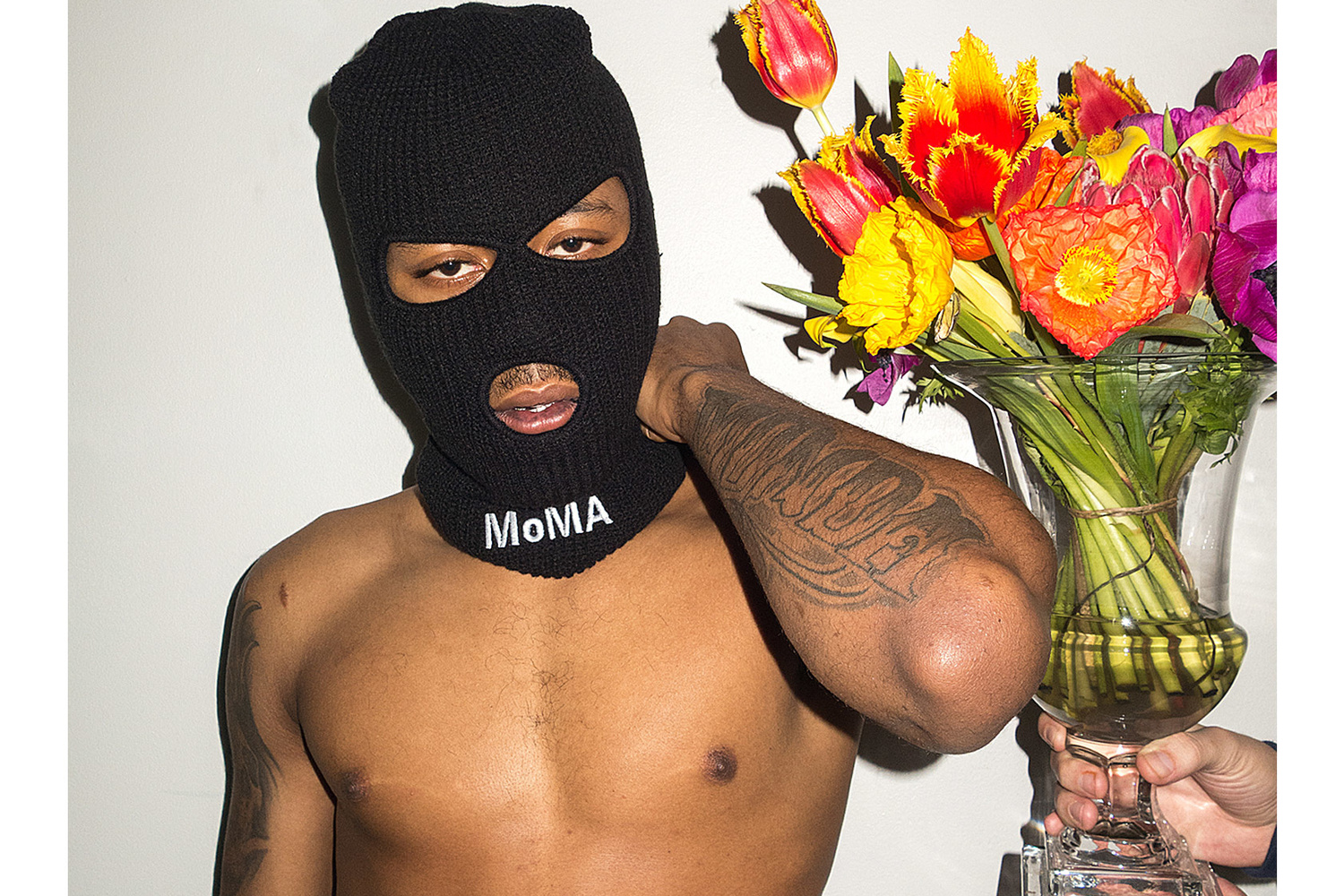 The bootleg is having a moment. Join us for an evening honoring the bootleg, with a set by the legendary DJ duo Stretch & Bobbito, art-making, drinks, and dancing—a farewell blowout in celebration of Items: Is Fashion Modern?, MoMA's first fashion exhibition in over 70 years, which closes on January 28.
The event will feature original bootleg interpretations of the iconic MoMA logo on selected objects represented in the exhibition, by artists Kamoni Chandler aka A$AP K, Awol Erizku, Ava Nirui, and Mackenzie Younger. Show up wearing your favorite of the 111 items featured in the exhibition for an opportunity to walk away with one of the exclusive limited-edition artist bootlegs.
Tickets ($25) are available online.
Admission includes open bar, DJ set by Stretch & Bobbito, musical environment by ALLER MUET, DIY bootlegging , and after-hours access to Items: Is Fashion Modern?
#ItemsMoMA
You must be 21 or older to attend this event.
Please enter through The Ronald S. and Jo Carole Lauder Building entrance at 11 West 53 Street.
PopRally is a series of events at The Museum of Modern Art and MoMA PS1 that serve as a gateway for young and diverse audiences to engage with MoMA. Led by a cross-departmental committee of Museum staff, PopRally produces dynamic programs including artist collaborations, performances, film screenings, and digital content that encourage new and experimental ways of encountering modern and contemporary art.
This summer, join us for MoMA PopRally × New York, a creative journey across New York City. From Staten Island to the Bronx, we're heading to each of the five boroughs with artist collaborations, performance, music, food, film, and more. MoMA PopRally × New York kicks off in Queens and continues into the summer and fall with events in Staten Island, the Bronx, and Brooklyn. In October, the series culminates in Manhattan with MoMA's reopening and an interactive exploration of our new home. You'll be invited to a first look at the new MoMA, our expanded galleries, and the reimagined display of our collection—as always, PopRally style.