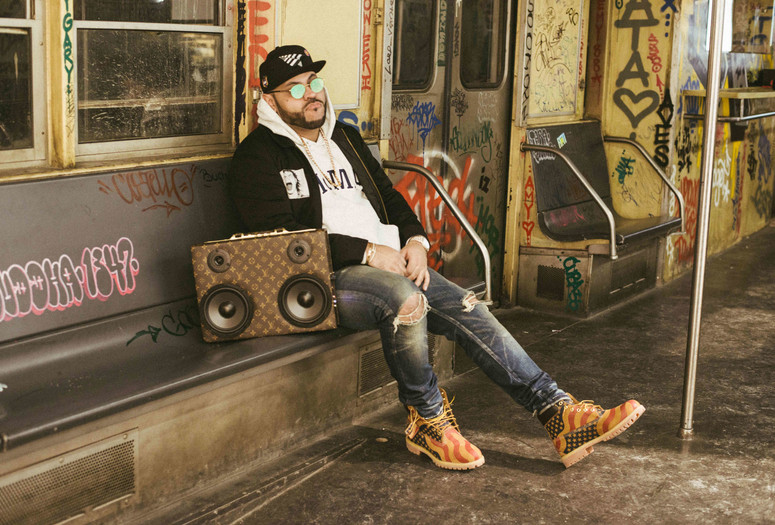 In conjunction with Items: Is Fashion Modern?, join us for a Music Video Night with Mike Camargo aka Upscale Vandal, Gregg Kaysen of Mass Appeal, and fashion historian Stephanie Kramer. Through a mix of screenings and conversation, the event will highlight the complex, groundbreaking relationships between fashion, music videos, and New York City's streetwear culture. A reception follows.
Mike Camargo aka Upscale Vandal is a leading authority on fashion, marketing, and cultural brand development. Hailing from Brooklyn, Camargo has played a role in developing major lifestyle brands such as Billionaire Boys Club, En Noir, and Roc Nation. He has worked with artists such as Santigold, Pusha T, French Montana, and J. Balvin.
Mass Appeal is a New York–based media and content company whose mission is to be the premier platform for leaders in urban culture. Since its inception in 1996, the brand has been documenting youth-born culture worldwide.
Gregg Kaysen is a creative director, writer, and recording artist. As a contributor to Mass Appeal, he launched Music Video Night, a monthly pop-up showcase featuring the industry's most important directors, producers, choreographers, and stylists.
Stephanie Kramer is a research assistant at The Metropolitan Museum of Art's Costume Institute. Prior to joining the Costume Institute team, she was the research assistant on The Museum of Modern Art's exhibition Items: Is Fashion Modern? She teaches fashion history and theory at the Fashion Institute of Technology and the Pratt Institute, and has a research focus in youth subcultures, fashion, and identity.
Tickets ($15; $10 members and Corporate members; $5 students, seniors, and staff of other museums) can be purchased online.
The People's Studio, part of Education at MoMA, is made possible by a partnership with Volkswagen of America.

Major support is provided by the Estate of Susan Sabel.

Additional support is provided by Christina R. Davis and by the Annual Education Fund.

Generous funding for Adult and Academic Programs is provided by endowments established by Agnes Gund and Daniel Shapiro, The Junior Associates of The Museum of Modern Art, Walter and Jeanne Thayer, and by the gifts of Alan Kanzer.