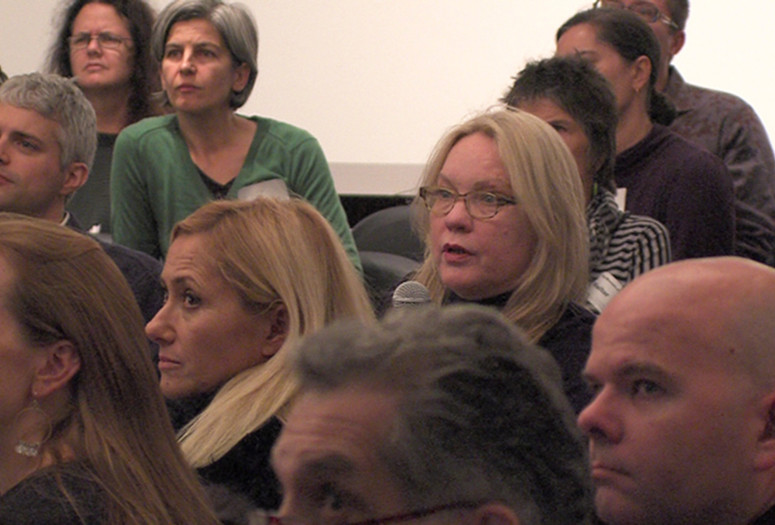 Invited speakers: Peter Eleey, Curator, MoMA PS1; Sarah Charlesworth, artist; and John Pilson, artist.
Discussion of image culture after September 11, 2001. The speakers explore how the event and its aftermath changed the role of photography in relation to memory and representation, and how subsequent worldwide events impacted the reading, reproduction, and dissemination of images. Their conversation serves as a catalyst to encourage critical and open debate among all participants present. Forum conceived in conjunction with the MoMA PS1 exhibition September 11 (September 11, 2011–January 9, 2012), organized by Peter Eleey and featuring the work of 41 artists, including Forum participants Sarah Charlesworth and John Pilson.
Cofounded by curators Roxana Marcoci and Eva Respini on February 16, 2010, and conceived as an experimental platform for free-form critical discussions, MoMA's forums on contemporary photography are designed to encourage debate about the perspectives and scope of still and moving images and other forms of picture-making among leading artists, curators, and theorists in the field. The creative process of today is not solitary but dynamic, evolving from countless partnerships. These forums offer an intellectual milieu that values the scholarly reassessment of pivotal ideas in art, innovative practices, and complex and competing visions of modern and contemporary art.
Roxana Marcoci, Senior Curator, Department of Photography, begins each session with an introduction to the topic, providing context for the conversation. Four to seven featured speakers then present for five to 10 minutes each. The presentations are followed by a probing, critical Q&A session and a moderated discussion with all the guests.
Read an article about the Forums from Art in America.
Organized by Roxana Marcoci, Curator, and Eva Respini, Associate Curator, Department of Photography, The Museum of Modern Art