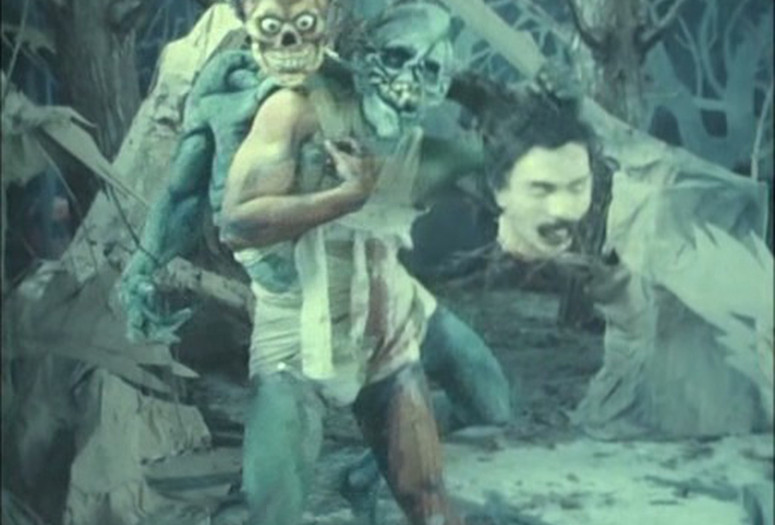 An epic parody of the dismemberment and bloodsucking touchstones Frankenstein and Dracula, Zedd's Geek Maggot Bingo is among the most remarkably ambitious, cheaply made Super8 productions of its day. When funding for his study of "cosmic regeneration" is cut, the film's protagonist, Dr. Frankenberry, heads to the woods in search of body parts, only to find he is competing for victims with a cult of roving vampires. In her 1984 East Village Eye review Cookie Mueller observed, "I have never in my lifetime of experience with low-budget films seen one this low…. It lies somewhere below the subculture, even beneath the New York subway system." In Zedd's still relevant, mock docu-drama Police State, he puts his own body on the line to illustrate his belief that "freedom is an illusion."
Police State. 1987. USA. Directed by Nick Zedd. With Zedd, Rockets Redglare, Flip Crowley, Willoughby Sharp. 16mm. 18 min.
Courtesy the artist.
Geek Maggot Bingo. 1983. USA. Directed by Nick Zedd. With Robert Andrews, Brenda Bergman, Richard Hell, Donna Death, Robert Zeus, Gumby Spangler, Jim Giacama, Tyler Smith. 16mm. 74 min.
Courtesy the artist.