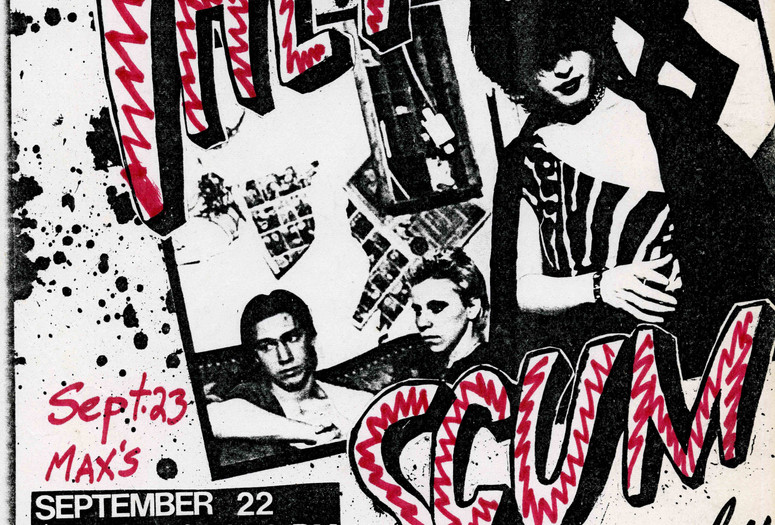 A transgressive mash-up of gore cinema aesthetics, social commentary, cross-dressing, cannibalism, and punk performance video, Nick Zedd's first feature more than demonstrates his belief that "good taste is the enemy of art." An intentionally vulgar satire of American middle-class culture and beliefs, the film follows a cult of "death rock" terrorists as they set about destroying life on earth. Zedd's The Bogus Man, anchored by the performance of David McDermott as a mastermind of presidential cloning, may be his most prescient and disturbing work. Greer Lankton's grotesque dance with an American flag is showstopping and appropriately cynical.
Bogus Man. 1980. USA. Directed by Nick Zedd. With David McDermott. Digital video from 16mm. 11 min.
Courtesy the artist.
They Eat Scum. 1979. USA. Directed by Nick Zedd. With Donna Death, Geoffrey Carey, Roy Dillard. Digital video from Super8mm. 73 min.
Courtesy the artist.