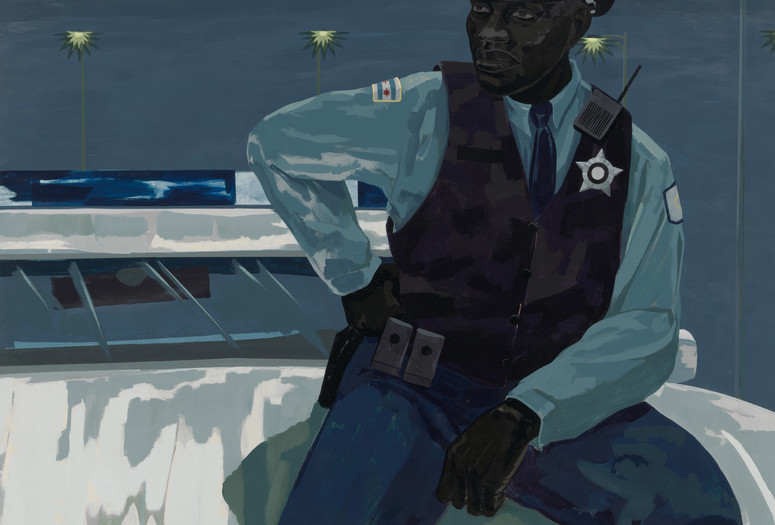 Instructor: Petra Pankow
4 Mondays; registration is open throughout
For more information, please e-mail [email protected]
Price: Nonmember $355, Member $325, Student/Educator/Other Museum Staff $250
Register here
A wide range of materials and processes took center stage as artists increasingly moved away from representational subject matter following Word War II. The medium, and how it was wielded, became the message. Taking Abstract Expressionism as a point of departure, this class explores how artists' choices of materials and techniques have not only fundamentally changed the course of art history through constant innovation, but have also redefined the relationship between artist, viewer, and artwork.
We'll explore how artists such as Barnett Newman, Romare Bearden, Kerry James Marshall, Lee Bontecou, Andy Warhol, Helen Levitt, and Stephen Shore have used both traditional and highly unexpected materials and processes to reinvent what art is and can be. Classroom overviews and sustained close looking in the galleries will provide fresh perspectives on both celebrated highlights of MoMA's collection and unexpected treasures from the exhibition The Long Run.
Bio: Petra Pankow (MA, University of Freiburg, Germany) has been a gallery educator at The Museum of Modern Art for over eight years. She regularly facilitates programs that encourage participants to look closely and consider the intersections between art, popular and cultural history, and artistic process. She has developed education programs and materials for adult, school, and family audiences at many arts institutions, including the Solomon R. Guggenheim Museum, the Montclair Art Museum, and the Museum of Arts and Design.