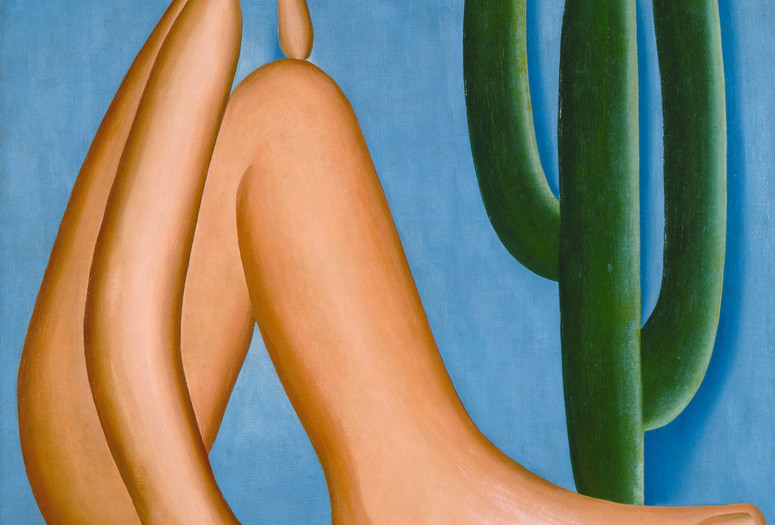 Instructor: Karen Grimson
4 Thursdays; registration is open throughout
For more information, please e-mail [email protected]
Price: Nonmember $355, Member $325, Student/Educator/Other Museum Staff $250
Register here
This class offers an overview of the artists and artworks that radicalized the visual arts scene in Brazil during the first half of the 20th century. Focusing on the emergence of Brazilian modernism during the seminal "Semana de Arte Moderna" of 1922 in São Paulo, this class will take a chronological approach, drawing connections between the release of the Manifesto Antropófago in 1928 and the subsequent generation of artists who revived the movement's influence in the 1950s and '60s. We will pay special attention to the history of Brazilian art exhibitions at The Museum of Modern Art—from the early monographic show on Cândido Portinari in 1940 to the most recent Lygia Clark retrospective of 2014—and the Museum's holdings of Brazilian art. We will visit the Museum's galleries, including the exhibition Tarsila do Amaral: Inventing Modern Art in Brazil, and the Museum's study centers, where we will look closely at selected works pulled from storage especially for this class.
Bio: Karen Grimson is a curatorial assistant in MoMA's Department of Drawings and Prints, where she works primarily on exhibitions and acquisition proposals of art from Latin America. After completing her art history degree at the University of Buenos Aires (UBA, Argentina), Karen joined MoMA's Department of Drawings in 2011 as a seasonal intern, and has since been involved in the organization of the exhibitions Alina Szapocznikow: Sculpture Undone, 1955–1972, Mike Kelley at MoMA PS1, Joaquín Torres-García: The Arcadian Modern, and Tarsila do Amaral: Inventing Modern Art in Brazil, the first monographic exhibition in the US devoted to the Brazilian artist.