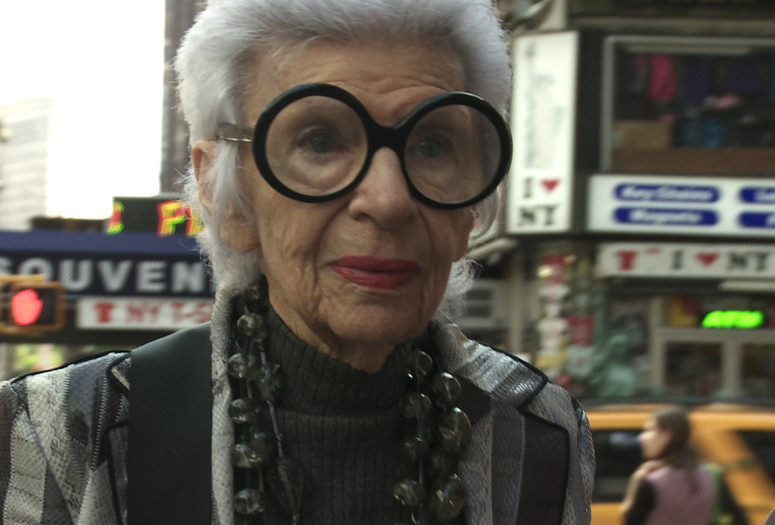 Sari Men. 2017. India . Directed by Q. Produced by Border&Fall / Malika Verma Kashyap. 10 min.
An investigation into the history, manufacture, and commodification of the sari. While worn almost exclusively by women, the business of the sari has been almost entirely driven by men. In Sari Men we see the beginnings of a shift in this traditional world, with women starting to design patterns and fabric.
Iris. 2014. USA . Directed by Albert Maysles. 79 min.
Fashion influencer Iris Apfel has been an original on the New York fashion scene for over 90 years. The self-described "forever teenager" believes colorful clothes, social activity, and individualism are the keys to her long life. Her large, black owl-shaped glasses are ubiquitous and, paradoxically, provide an unobstructed view into her vivacious soul.