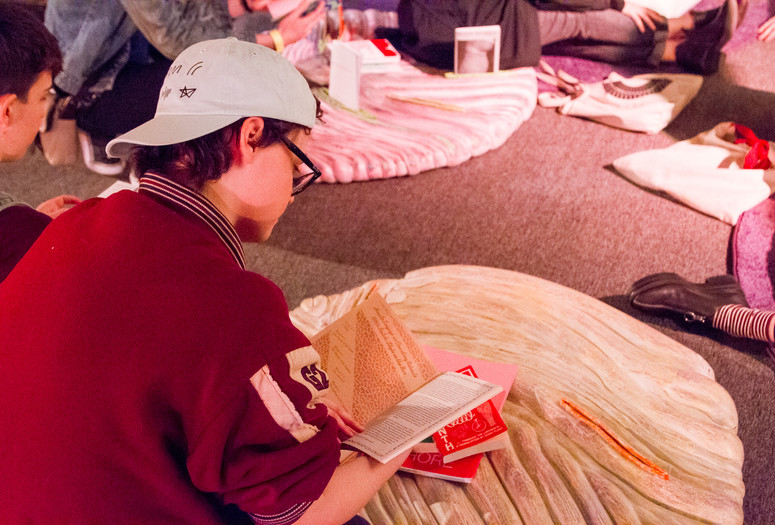 To mark the culmination of the 5th annual Art + Feminism Wikipedia Edit-a-Thon, VW Sunday Sessions brings together projects and organizations whose missions focus on radical archiving—both the preservation of politically potent content and the assertion of archiving as a radical act.
Together with Art + Feminism, organizations including Black Lunch Table, Barnard Zine Library, Bluestockings, Radical Reference, NYC Trans Oral History Project, The GenderFail Archive Project, The ICP Library, and Jen Kennedy and Liz Linden of pilot press... fill the VW Dome with their archives. During the program, these groups will be paired for short discussions covering practical and theoretical elements of their work, and what is needed to preserve and document underrepresented histories.
MoMA PS1's acclaimed VW Sunday Sessions program welcomes visitors to experience art live and in real time. Embracing performance, music, dance, conversations, and film, the program vividly demonstrates how these art forms can push us to engage with our contemporary world in creative, illuminating ways. With an emphasis on artistic practices that blur and break traditional genre boundaries, the program supports and commissions new work, inviting artists, curators, and other cultural instigators to share their latest projects. MoMA PS1 offers one of the most extensive museum programs dedicated to live art in the world, representing a core component of the institution's mission since its founding.
VW Sunday Sessions is organized by Taja Cheek, Curatorial Assistant, MoMA PS1; and Alex Sloane, Curatorial Assistant, MoMA PS1, with Alexandra Rosenberg, Associate Producer.

VW Sunday Sessions and the VW Dome at MoMA PS1 are made possible by a partnership with Volkswagen of America, who have supported the program for six years since its inception.