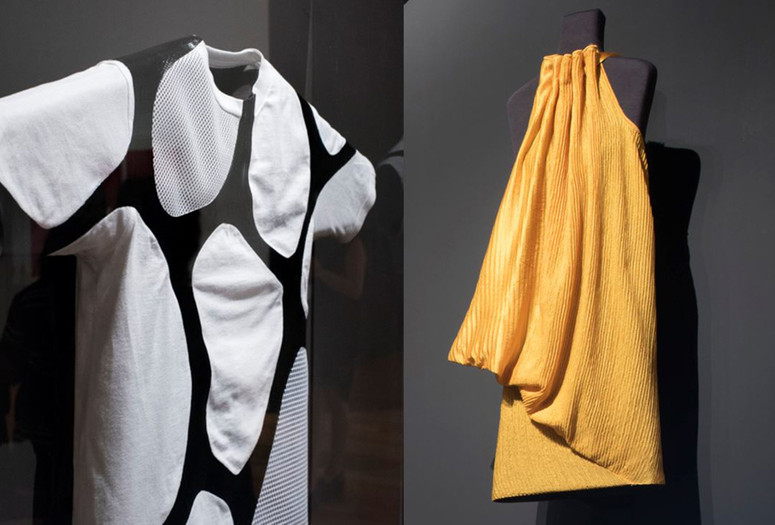 Join us for a conversation with Jamie Bainbridge, vice president of product development at Bolt Threads, and Amy Congdon, Team Lead for Materials Design at Modern Meadow, about the often hidden aspects of the design and production cycle, with a particular focus on how the development of new materials affects transparency and sustainability. The conversation will be moderated by Kristina Parsons, Project Curatorial Assistant, Department of Architecture and Design.
Free with Museum admission.
This program meets in the People's Studio.
Jamie Bainbridge, vice president of product development at Bolt Threads, works with industry partners to engage the best minds in the textile industry to tackle every aspect of yarn and textile development. She also serves as the chair of the advisory council for the Outdoor Industry Association Sustainability Working Group and as a member of the Chemicals Management working group of the Sustainable Apparel Coalition. Bolt Threads, a technology company based in the Bay Area, is developing the apparel of the future. Using proprietary technology, Bolt is harnessing proteins found in nature to create programmable fibers and fabrics with both practical and novel uses. Their team of scientists, engineers, and apparel experts are developing the next generation of performance fabrics.
Amy Congdon, Team Lead for Materials Design, Modern Meadow, is a textile designer by training who has been researching biofabrication for over 10 years. She has worked with laboratories around the world, including the Tissue Engineering & Biophotonics department at Kings College London and SymbioticA at the University of Western Australia. She has exhibited her work internationally in venues including Somerset House, UK; Pratt Manhattan Gallery; EDF Fondation Paris; Salone De Mobile Milan; The National Centre for Craft and Design, UK; and the Victoria and Albert Museum, London. Her work has been featured in leading publications including Wired, Motherboard, and Vogue, and in books such as Biodesign, by William Myers, and Biomimicry for Designers, by Veronika Kapsali. Modern Meadow harnesses the power of design, biology, and engineering to produce the world's first bioleather materials, called Zoa. Their unique and diverse team numbers over 60 people, with expertise in molecular biology, material science, engineering, and design.