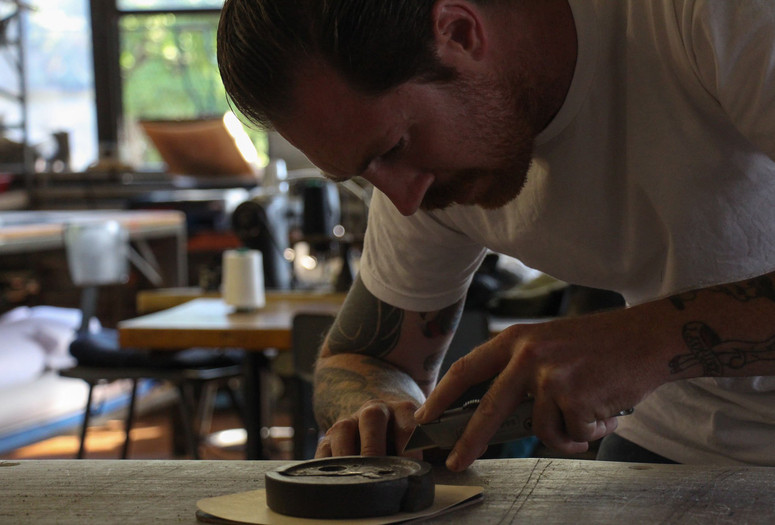 Master cobbler and Rickard Guy owner and craftsman Daniel McRorie offers a demonstration on the care and maintenance of your everyday footwear, including how to inspect, clean, polish, and restore your shoes. You will also see how a welt is replaced when repairing the sole of a dress shoe or cowboy boot. Bring your favorite pair, or work on the ones you're wearing!
Space is limited. This workshop is designed for adult participants but children are welcome if accompanied by an adult collaborator. Free with museum admission, but a separate ticket, available online beginning November 13, is required. Drop-ins on the day of the program will be accommodated on a first-come, first-served basis in the People's Studio, beginning 30 minutes prior to the start of the program.
Daniel McRorie is a Métis artist and craftsman originally from Winnipeg, Manitoba. At 24, he started his own shoe repair and custom leather shop, These Boots Cobblery and Custom Leather, where he honed the craft he began at 19. In New York, McRorie had a repair and shoe shop in Brooklyn before founding Knickerbocker Mfg Co. in 2013 with friends Andrew Livingston and Kyle Mossholder. Now living in Philadelphia, he is taking on new pursuits and continues to create unique, one-off pieces in collaborations with other businesses and individuals.