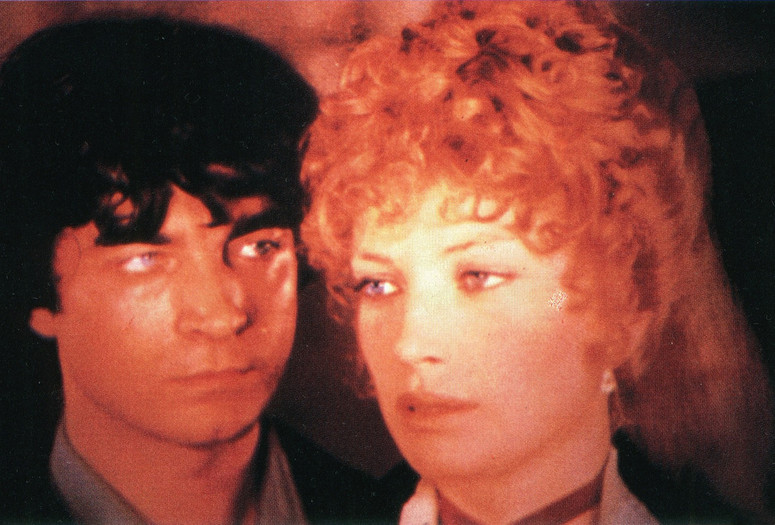 Fotoromanza. 1984. Italy. Written and directed by Michelangelo Antonioni. Digital projection. In Italian; English subtitles. 4 min.
Antonioni's The Mystery of Oberwald (1980) excited him to the possibilities of video—"I think it is the future of cinema," he observed. One byproduct of this was his music video for the pop star Gianna Nannini, whose songs he used in Identification of a Woman.
Il mistero di Oberwald (The Mystery of Oberwald). 1980. Italy/West Germany. Directed by Michelangelo Antonioni. Screenplay by Antonioni, Tonino Guerra, based on the play The Eagle Has Two Heads, by Jean Cocteau. With Monica Vitti, Paolo Bonacelli, Franco Branciaroli. 35mm. In Italian; English subtitles. 129 min.
Experimenting with video for its expressionistic color effects, Antonioni radically transforms Cocteau's play (and film of the same name), originally about King Ludwig II of Bavaria and Empress Elizabeth of Austria, into a morbid and tragic drama unburdened of any historical or biographical specificity.