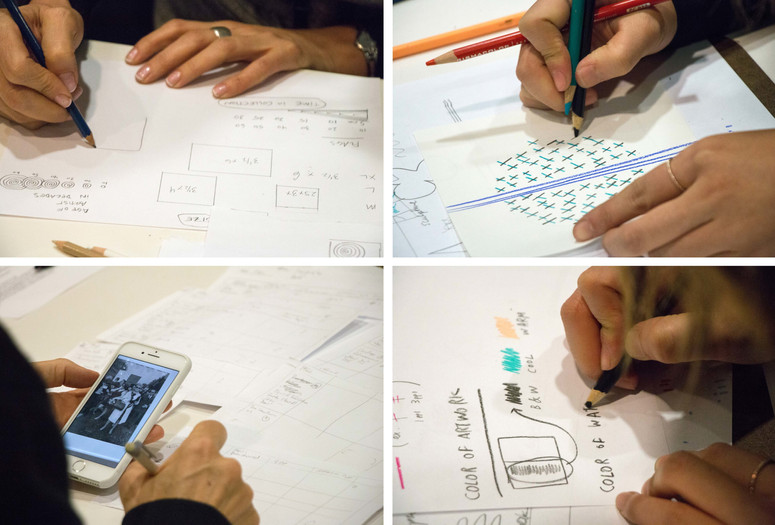 Artist Giorgia Lupi invites you to analyze and draw your closet, as we dig deep into the meaning of our belongings. What can we learn about ourselves from the garments we own and how we wear them? This workshop encourages you to consider the search for data in unexpected places as a self-reflective, creative activity.
Space is limited. This workshop is designed for adults but children are welcome if accompanied by an adult collaborator. Free with museum admission, but a separate ticket, available online beginning November 1, is required. Drop-ins on the day of the program will be accommodated on a first-come, first-served basis in the People's Studio, beginning 30 minutes prior to the start of the program.
Giorgia Lupi is an award-winning information designer and a cofounder of Accurat, a data-driven design firm with offices in Milan and New York, where she is the design director. She has a PhD in design from Politecnico di Milano, and is coauthor of the aspirational, hand-drawn data-visualization book Dear Data (Princeton Architectural Press/Penguin Random House). 
Her work is included in MoMA's collection, and the Museum recently commissioned an original, site-specific piece for the exhibition Items: Is Fashion Modern? Lupi also gave a TED TALK on her humanistic approach to data.