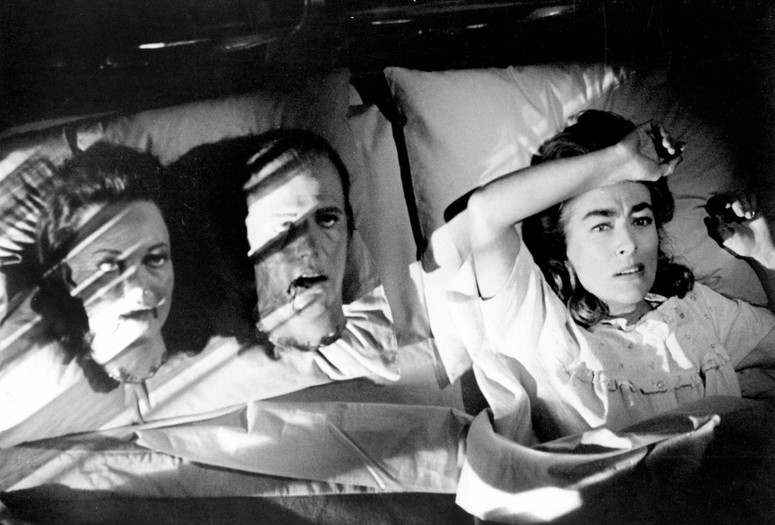 This thriller double feature from exploitation auteur William Castle has two key ingredients that appealed to Club 57 moviegoers: deviance and impersonation. The gender-bending American gothic Homicidal is a memorably unsettling and amusing riff on Alfred Hitchcock (to whom Strait-Jacket also owes a debt). With a screenplay by Psycho novelist Robert Bloch, Strait-Jacket makes the most ambitious use of Joan Crawford's late-career screen persona (with the possible exception of Robert Aldrich's Whatever Happened to Baby Jane), casting her as an ex-ax murderer, crime victim, and drag monster.
Homicidal. 1961. USA. Directed by William Castle. With Glenn Corbett, Jean Arless, Patricia Breslin, Eugenie Leontovich. 87 min.
Strait-Jacket. 1964. USA. Directed by William Castle. With Joan Crawford, Diane Baker, Leif Erickson, George Kennedy. 93 min.