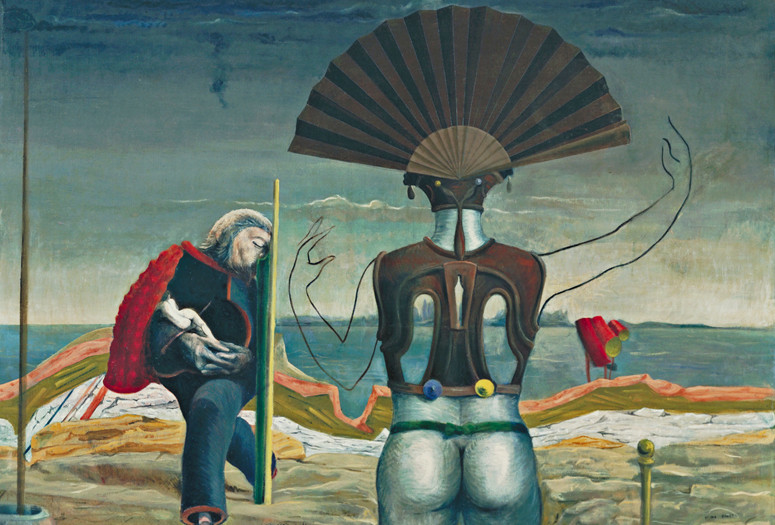 Instructor: Elisabeth Bardt-Pellerin
4 Tuesdays
Price: Nonmember $355, Member $325, Student/Educator/Corporate $250
This course has multiple sessions. Register here
This class will explore Surrealism—its diverse sources and origins, the group of artists directly associated with the movement in France, and its continuing influence. Initiated in France with André Breton's 1924 Surrealist Manifesto, the movement sought to bypass logic and reason to tap into the unconscious as a source for a more creative, authentic expression. Automatism, exquisite corpse games, chance, collage, dream imagery, the found object, frottage, and décalcomanie were some of the elements or methods artists adopted in their quest to express a world above and beyond everyday reality.
This course will combine classroom overviews, close looking in the galleries, and some
hands-on experiments with Surrealist methods. Gallery visits will explore precursors such as Henri Rousseau, James Ensor, Pablo Picasso, Marcel Duchamp, and Giorgio de Chirico; artists directly associated with Surrealism, such as Joan Miró, Salvador Dalí, Max Ernst, Alberto Giacometti, and Meret Oppenheim; and many others, including such American artists as Arshile Gorky and Louise Bourgeois.
Bio: Elisabeth Bardt-Pellerin has a BFA and an MA in art education, and has taught art education courses at Concordia University, Montreal. She also worked as an education officer at the Montreal Museum of Fine Arts, developing programs to engage a large spectrum of the public with the museum's permanent collection and special exhibitions. She currently lectures at the Solomon R. Guggenheim Museum and at The Museum of Modern Art, where she has also taught several classes.
Explore various periods of modern and contemporary art through programs led by MoMA curators and other prominent experts, both inside and outside the galleries.
All MoMA daytime classes include multiple sessions; registration is open throughout.