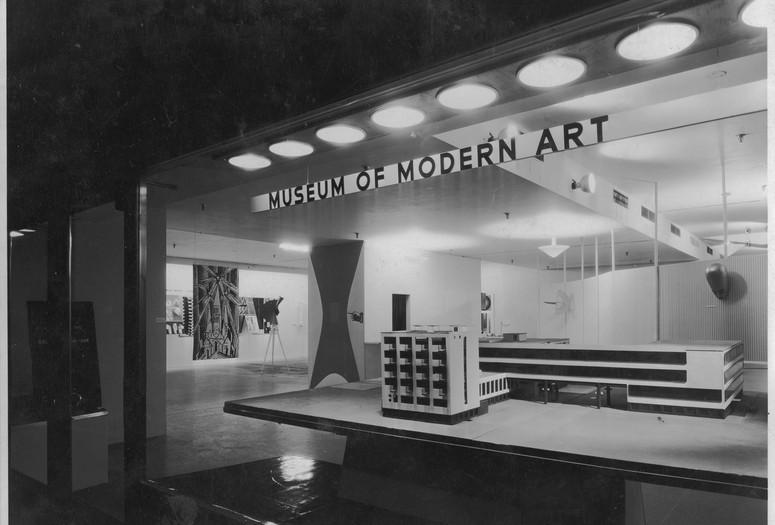 Instructor: Jennifer Gray
4 Mondays
Price: Nonmember $355, Member $325, Student/Educator/Corporate $250
This course has multiple sessions. Register here
This seminar explores architecture exhibitions through a series of visits to galleries and museums around New York, where students will have the opportunity to hear from curators and historians. Architecture exhibitions, unlike those of painting or sculpture, must rely on representations of architecture—drawings, models, photographs, etc.—because you can't get an entire building inside a gallery. This paradox calls into question longstanding assumptions about the definition of an art object, the role of museums and art markets, and collecting and curatorial practices based on authenticity and connoisseurship.
Among questions the class will explore: How does one collect and curate architecture, as distinct from other art forms? How do powerful museums, like The Museum of Modern Art, construct architectural history? How do architecture and design exhibitions advance certain political and economic interests? How are architecture exhibitions used to question our assumptions about power, social relations, and the built environment? Exhibitions and museums visited include: Partners in Design: Alfred H. Barr Jr. and Philip Johnson (Grey Art Gallery, NYU), Living in America: Frank Lloyd Wright in Harlem (Wallach Gallery, Columbia University), the Glass House by Philip Johnson, and Items: Is Fashion Modern? at The Museum of Modern Art.
Transportation to and from site visits must be arranged by students individually. Details will be provided.
Bio: Jennifer Gray is a curator and architectural historian specializing in modern architectural history, with a particular emphasis on Chicago in a global context and how designers and activists used architecture, cities, and landscapes to advance social and spatial justice at the turn of the 20th century. Her work investigates questions of political engagement, the social sciences and cartographic practices, progressive pedagogical practices, and ecology and landscape. She is also interested in contemporary social practice in both art and architecture, as well as critical curatorial practices and critical heritage. She has been working at The Museum of Modern Art in New York since 2004, most recently as co-curator of the exhibition Frank Lloyd Wright at 150: Unpacking the Archive and co-editor of the accompanying publication. Gray received her PhD from Columbia University. She teaches at Cornell University and Columbia University.
Explore various periods of modern and contemporary art through programs led by MoMA curators and other prominent experts, both inside and outside the galleries.
All MoMA daytime classes include multiple sessions; registration is open throughout.