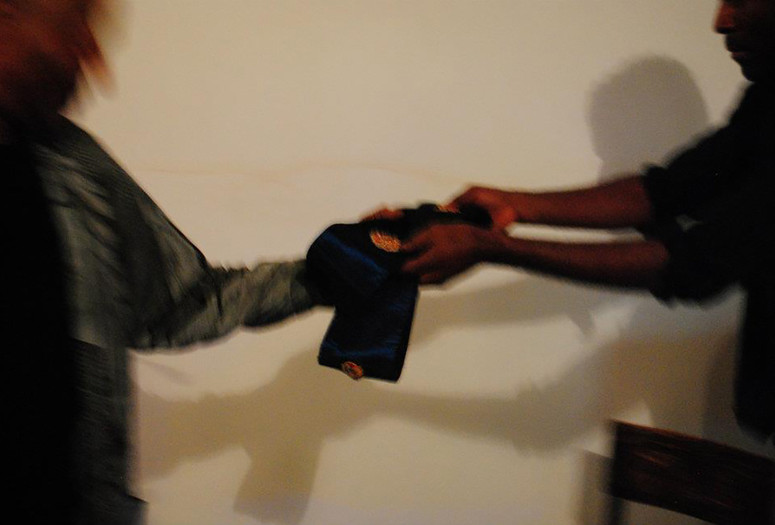 PopRally Presents: Twilight Brothers, an evening of performance, film, and music in conjunction with Projects 107: Lone Wolf Recital Corps, an exhibition that reunites the multidisciplinary performance collective founded by artist and musician Terry Adkins (American, 1954–2014).
At the center of the Corps's revolving cast of members is an esoteric fraternity called the Sacred Order of Twilight Brothers. For the last in a series of live performances on the occasion of the exhibition, Sacred Order members Clifford Owens and Kamau Amu Patton will explore rites of initiation and an expanded notion of brotherhood with a new generation of artists—including Da'Niro Elle Brown, LaMont Hamilton, and Kambui Olujimi—through gesture, sound, and image.
The performance is followed by a reception in The Agnes Gund Garden Lobby, featuring a DJ set by Kamau Amu Patton and Da'Niro Elle Brown, an open bar, and an exhibition viewing. Doors open at 8:30 p.m. You must be 21 or older to attend this event.
#PopRallyxLoneWolf
PopRally is a series of events at The Museum of Modern Art and MoMA PS1 that serve as a gateway for young and diverse audiences to engage with MoMA. Led by a cross-departmental committee of Museum staff, PopRally produces dynamic programs including artist collaborations, performances, film screenings, and digital content that encourage new and experimental ways of encountering modern and contemporary art.