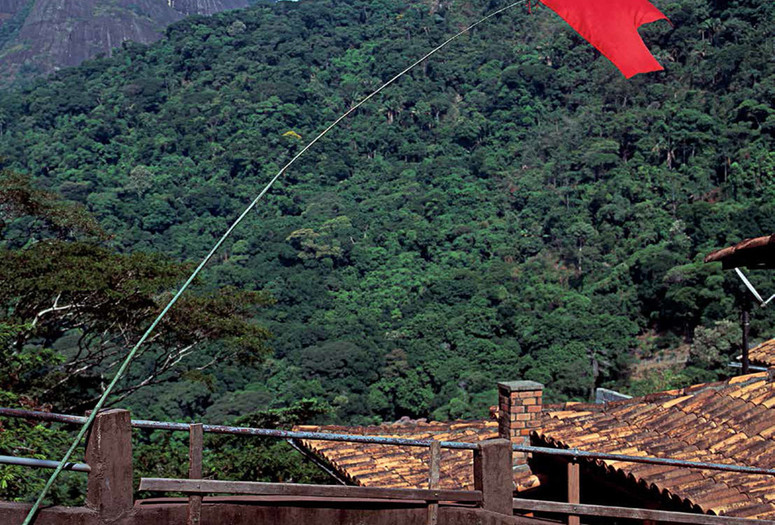 As part of an ongoing collaboration between the Jaipur Literature Festival and MoMA, this post presents discussion will explore nationalism around the world, and how it emerges alongside, and in contrast to, the transformations and disruptions brought about by globalization. Panelists Urvashi Butalia, Bouchra Khalili, Bruce Robbins, Eyal Weizman, and moderator Marie Brenner will address local manifestations of identitarian politics from a trans-historical perspective, as well as how art and culture might produce alternate visions of belonging and cohabitation.
post presents is a series of talks devoted to the cross-geographical consideration of modern and contemporary art.
Live stream starts at 6:30 p.m. this Sunday. For questions about the event, please email [email protected].
Panelists
Marie Brenner is an American author, investigative journalist, and writer-at-large for Vanity Fair. She has also written for New York magazine, The New Yorker, and the Boston Herald, and has taught at Columbia University's Graduate School of Journalism. Her Vanity Fair article on tobacco insider Jeffrey Wigand, "The Man Who Knew Too Much," inspired the 1999 movie The Insider, starring Russell Crowe and Al Pacino.
Urvashi Butalia is a publisher and writer. The cofounder of India's first feminist publishing house, Kali for Women, she now heads Zubaan, which began as an imprint of Kali but is now independent. Long involved in the women's movement in India, Butalia writes on a range of issues around women and gender. Among her best-known publications are the award-winning history of Partition, The Other Side of Silence: Voices from the Partition of India, and, more recently, an edited collection titled Partition: The Long Shadow.
Bouchra Khalili is a Casablanca-born, Berlin-based artist. Among her recent solo exhibitions are Living Labour, Wexner Center for the Arts (2017); The Mapping Journey Project, The Museum of Modern Art (2016); and Foreign Office, Palais de Tokyo, Paris, and Garden Conversation, MACBA, Barcelona (both 2015). Her work was also included in documenta 14 and the Milano Triennale (2017); The Future of History, Kunsthaus, Zurich (2015); Positions, Van Abbemuseum (2014); and The Encyclopedic Palace, 55th Venice Biennale (2013). This year she was a recipient of a Radcliffe Institute Fellowship and an Ibsen Award.
Bruce Robbins is Old Dominion Foundation Professor of the Humanities, Department of English and Comparative Literature, Columbia University. His books include The Beneficiary (2017); Cosmopolitanisms (2017); Perpetual War: Cosmopolitanism from the Viewpoint of Violence (2012), a collection co-edited with Paulo Lemos Horta; and Feeling Global: Internationalism in Distress (1999). His essays have appeared in n+1, The Nation, Public Books, and the London Review of Books. He is also the director of the documentary Some of My Best Friends Are Zionists, available at bestfriendsfilm.com.
Eyal Weizman is an architect and Professor of Spatial and Visual Cultures and Director of the Centre for Research Architecture, Goldsmiths, University of London. He is a founding member of the architectural collective DAAR in Beit Sahour/Palestine. His books include Forensic Architecture: Violence at the Threshold of Detectability (2017), The Conflict Shoreline (with Fazal Sheikh, 2015), FORENSIS (with Anselm Franke, 2014), Mengele's Skull (with Thomas Keenan, 2012), The Least of All Possible Evils (2011), Hollow Land (2007) and A Civilian Occupation (2003).
The conversation is a continuation of Citizens and Borders, a series of discrete programs at MoMA that offer critical perspectives on histories of migration, territory, and displacement.

The Jaipur Literature Festival, described as the "greatest literary show on Earth," is the world's largest free event of its kind. Equity and democracy run through the Festival's veins, placing some of the world's greatest minds, humanitarians, historians, politicians, business leaders, sports people, and entertainers from all walks of life together on stage. The free access to these renowned thinkers and writers is a powerful statement in a country where access to such individuals remains the privilege of a few. ZEE JLF AT BOULDER will take place from September 15 to 17, 2017. Accessible to everyone, it examines the human experience through the reflections and imaginations of distinguished contemporary authors from across the globe.

post presents is an extension of post, MoMA's online platform devoted to art from a global perspective. The Museum of Modern Art's Contemporary and Modern Art Perspectives (C-MAP) initiative, of which post is part, is supported by The International Council of The Museum of Modern Art. Additional funding for C-MAP travel programs is provided by the Trust for Mutual Understanding and the Patricia Cisneros Travel Fund for Latin America. Special thanks to The Andrew W. Mellon Foundation for founding support of C-MAP and post.