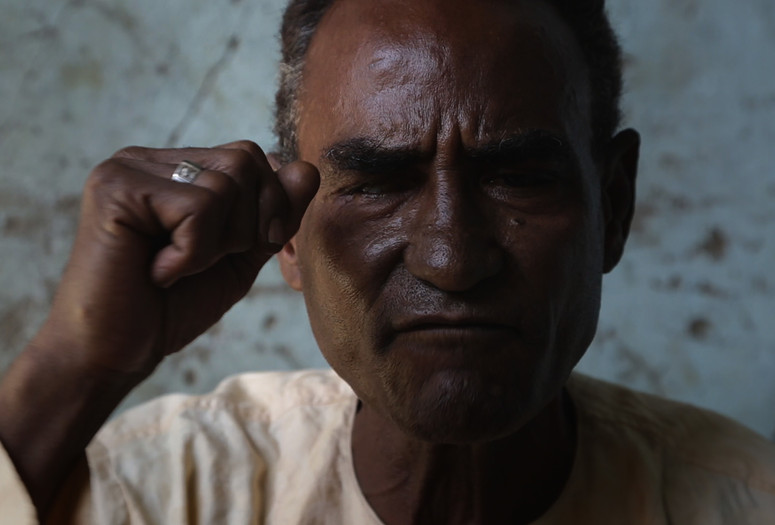 Hissein Habré, a Chadian Tragedy. 2016. France/Chad. Directed by Mahamat-Saleh Haroun. DCP. In French and Arabic; English subtitles. 82 min.
Mahamat-Saleh Haroun, the writer-director of such award-winning fiction films as Abouna, Daratt, and A Screaming Man, returns to MoMA with a weeklong run of his first feature-length documentary, Hissein Habré, a Chadian Tragedy (2016). Presented at the Cannes, Toronto, and New York film festivals, Haroun's film observes the aftermath of war crimes committed by the brutal dictator Hissein Habré during his eight-year reign (1982–90); his three-year trial for the murder of 40,000 Chadians; and attempts at truth and reconciliation between members of Habré's police force and the survivors of torture in prison or the families of those who were murdered. Two weeks after the premiere of Haroun's film at Cannes, Hissein Habré was found guilty by a court in Senegal—the first-ever living African leader to be brought before a court of law, and the first to be convicted for crimes against his own people and against humanity. The power of Haroun's film lies in its unadorned approach to this harrowing period of Chad's history, using the quietly damning voices of the victims themselves to make its case.
This weeklong run is presented in collaboration with UniFrance. Courtesy Icarus Films
Please note that due to visa complications, director Mahamat-Saleh Haroun will not be attending the September 21 screening of Hissein Habré: A Chadian Tragedy. We regret any inconvenience.