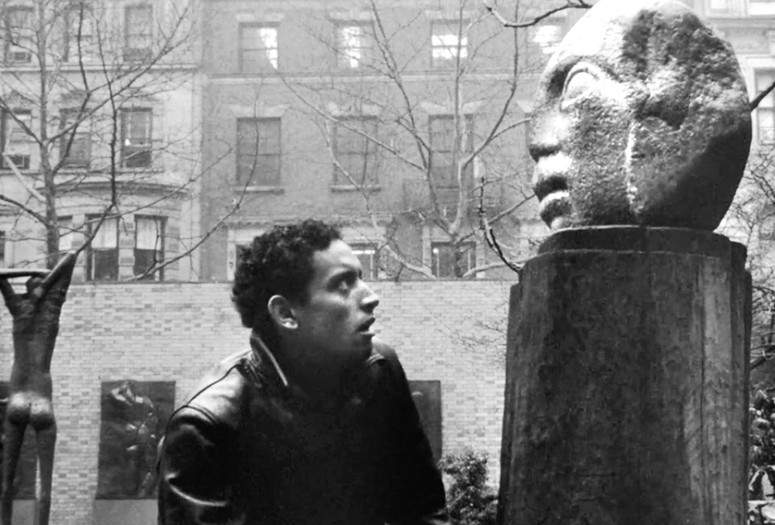 A Pair of Boots. 1962. USA. Directed by John Cassavetes. Screenplay by Mort R. Lewis, Aaron Spelling. With Lloyd Bridges, Beau Bridges, Seymour Cassel
35mm print. 25 min.
In this episode of The Lloyd Bridges Show, Bridges plays a reporter at a Civil War museum exhibition who meets a boy fascinated by a pair of worn boots. Soon the scene flashes back to the battlefield, as two desperate soldiers square off in a curious confrontation over the boots.
Shadows. 1961. USA. Written and directed by John Cassavetes. With Ben Carruthers, Leilia Goldoni, Hugh Hurd
35mm. 81 min.
Shadows follows three African American siblings—Hugh, Ben, and Lelia—immersed in New York City's jazz nightlife. Emotions run raw after the lighter-skinned Lelia is seduced by a man who later rejects her when he learns her true ethnicity. Cassavetes once said the film was a about people wearing masks, both real and metaphorical. Thought it was officially released on March 21, 1961, work on Shadows had begun in discussions and rehearsals in 1957.