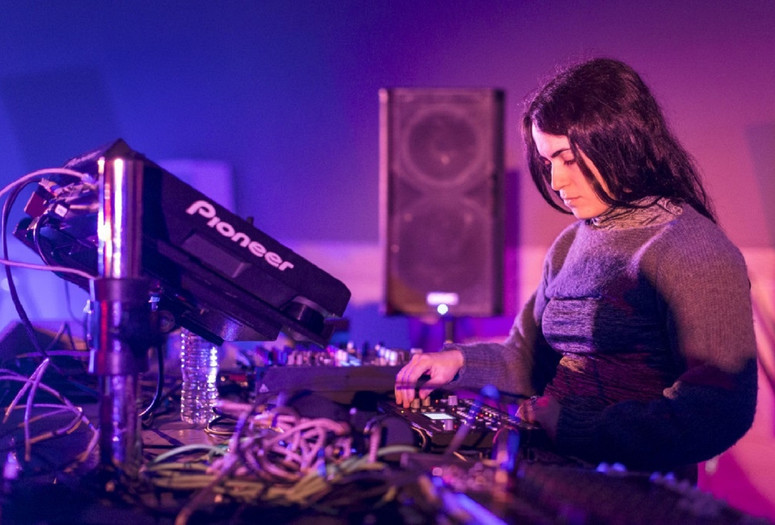 Industry Women II invites local youth to participate in electronic music workshops, performances, and a panel discussion on women in electronic music. Moderated by Discwoman co-founder Frankie Hutchinson, the panel includes guests from various facets of the industry, including Mary H.K. Choi, UNIIQU3, and Ryan Smith.
The afternoon includes visuals by Yulan Grant, a DJ set by BEARCAT, a live set by Via App, and Ableton and CDJ workshops lead by FIN and Gun$ Garcia, all concluding in a performance by Suzi Analogue.
Founded by Emma Burgess-Olson, Frankie Hutchinson, and Christine Tran, Discwoman is a New York-based platform, collective, and booking agency representing and showcasing cis-women, trans-women and genderqueer talent that are often underrepresented in many scenes of electronic music.
A nostalgic re-gendering of the popular portable CD player, the name Discwoman is a nod to the transformative power of feminist collective action.
Sunday Sessions is a weekly presentation of performance, moving images, dance, music, and discursive programs. Its mission is to embrace live arts as an integral aspect of contemporary practice and ask how art forms, which unfold in the here and now, produce specific ways of thinking and useful means to engage with the broader world. Every Sunday different artists, curators, thinkers and a range of other cultural agents are invited to share their latest projects and ideas with the MoMA PS1 audience.
With thanks to POWRPLNT

Sunday Sessions is organized by Jenny Schlenzka, Associate Curator; Alex Sloane, Curatorial Assistant; Taja Cheek, Curatorial Assistant; Rosey Selig-Addiss, Associate Producer; and Lucy Lie, Production Assistant.

Sunday Sessions and the VW Dome at MoMA PS1 are made possible by a partnership with Volkswagen of America.