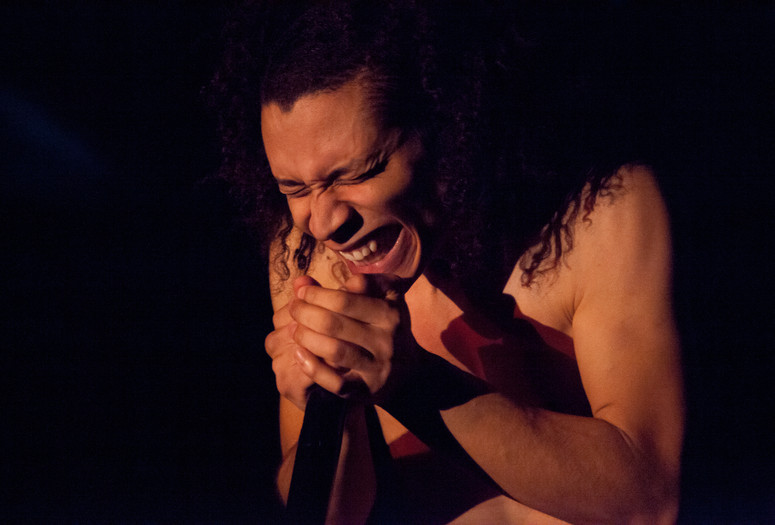 With: Charles Atlas; Bonnie Camplin; Dese Escobar; Ian Isiah; Ursula Hodel; Serena Jara, Gogo Graham, and Aurel Haize Odogbo; Marie Karlberg; La'FEM LADOSHA; Kyle Luu; Tiffany Luu; Paulina Olowska; Jacolby Satterwhite; Contessa Stuto (CUNTMAFIA); Nelson Sullivan, VIOLENCE; and Antek Walczac
It's Get Better III is the third iteration of a performance, screening and reading series organized by Stewart Uoo, which debuted at Artists Space in 2013.
The series occurs annually and features brief time based presentations organized with diverse set of participants.
Sunday Sessions is a weekly presentation of performance, moving images, dance, music, and discursive programs. Its mission is to embrace live arts as an integral aspect of contemporary practice and ask how art forms, which unfold in the here and now, produce specific ways of thinking and useful means to engage with the broader world. Every Sunday different artists, curators, thinkers and a range of other cultural agents are invited to share their latest projects and ideas with the MoMA PS1 audience.
Sunday Sessions is organized by Jenny Schlenzka, Associate Curator, with Alex Sloane, Curatorial Assistant; Rosey Selig-Addiss, Associate Producer and Lucy Lie, Production Assistant.

Sunday Sessions and the VW Dome at MoMA PS1 are made possible by a partnership with Volkswagen of America.

Major support for Greater New York is provided by MoMA's Wallis Annenberg Fund for Innovation in Contemporary Art through the Annenberg Foundation.

Generous funding is provided by The Contemporary Arts Council of The Museum of Modern Art, The Friends of Education of The Museum of Modern Art, and The Junior Associates of The Museum of Modern Art.

Additional support is provided by the MoMA PS1 Annual Exhibition Fund.

Special thanks to Elham and Tony Salamé.