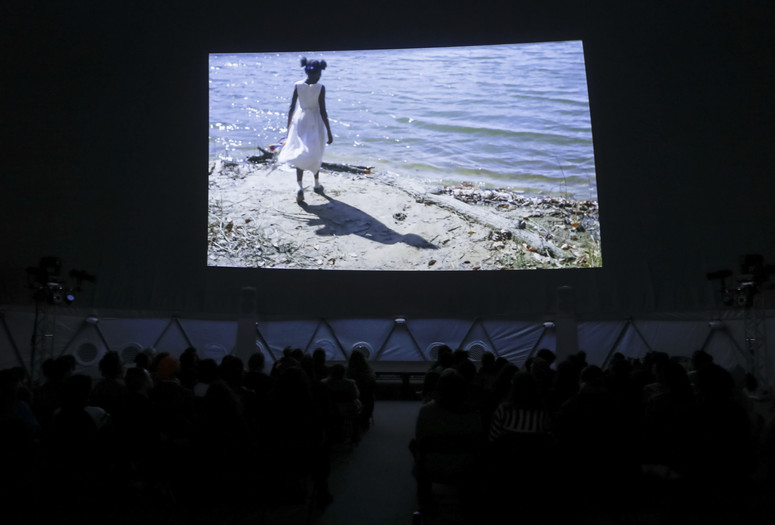 Sondra Perry invites fellow artists Danielle Dean, Ja'Tovia Gary, Tiona McClodden and Sable Elyse Smith to screen selected video works.
The title of the program is borrowed from an essay by Hito Steyerl titled, 'In Defense of the Poor Image.' Referencing Soviet director and theorist Dziga Vertov's concept of 'visual bonds,' Steyerl imagines the utopian implications of the distribution of low-resolution digital images. Circumventing verification, homogenization or regulation, GIFS, thumbnails, JPEGS, and memes, may offer digital space for alternative sharing economies and niche visual languages.
What politics are expressed in the creation and dissemination of digital ephemera? In particular, how is black and queer personhood visualized in digital and filmic space? Collectively critiquing and re-imagining Steyerl's utopia, Perry moderates a discussion about self-imaging, the familial, and dissenting technologies.
Sunday Sessions is a weekly presentation of performance, moving images, dance, music, and discursive programs. Its mission is to embrace live arts as an integral aspect of contemporary practice and ask how art forms, which unfold in the here and now, produce specific ways of thinking and useful means to engage with the broader world. Every Sunday different artists, curators, thinkers and a range of other cultural agents are invited to share their latest projects and ideas with the MoMA PS1 audience.
Sunday Sessions is organized by Jenny Schlenzka, Associate Curator, with Alex Sloane, Curatorial Assistant; Taja Cheek, Curatorial Assistant; Rosey Selig-Addiss, Associate Producer and Lucy Lie, Production Assistant.

Sunday Sessions and the VW Dome at MoMA PS1 are made possible by a partnership with Volkswagen of America.