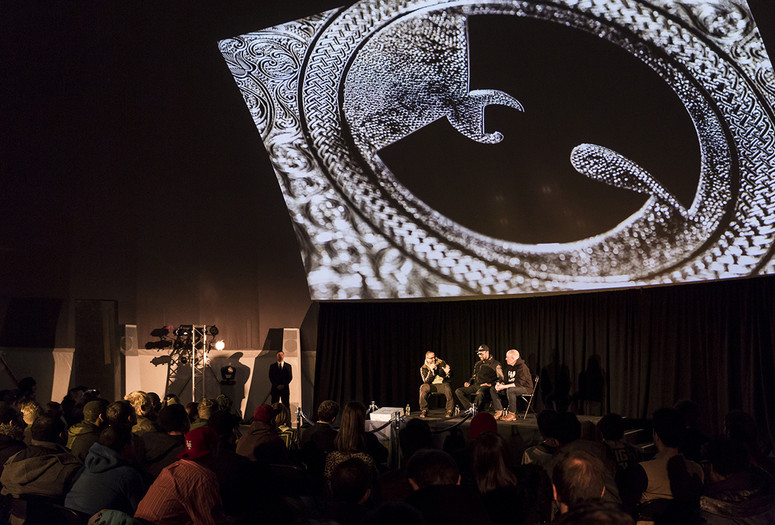 Sunday Sessions is honored to present a unique Listening Session of a sample of the Wu-Tang Clan's final album, Once Upon A Time In Shaolin.
The album has been conceived and executed as an original work of art, a sonic sculpture which encapsulates the final chapter of the Wu-Tang mythos. Presented in a hand-carved nickel-silver box, it has been kept in a secret vault in Morocco since its completion in 2014.
Once Upon A Time In Shaolin, which is the last album to feature contributions by all surviving members of the Wu-Tang Clan, represents the culmination of the group's thirty-year career. Featuring 31 songs, skits and stories, the result is a 128-minute-long soundscape retrospective that reunites Wu-Tang collaborators such as Redman and members of their extended community, including Killarmy, with familiar scenes set by longtime backing vocalists Tekitha and Blue Raspberry. Recorded in part in the group's hometown of Staten Island, the album is a geographical and creative return to "Shaolin"—the philosophical home of the Wu-Tang Clan—linking the diverse members connected to the group into a single narrative.
The Listening Session is followed by a conversation between Wu-Tang Clan founding member RZA, the album's producer Cilvaringz and Sasha Frere-Jones.
Sunday Sessions is a weekly presentation of performance, moving images, dance, music, and discursive programs. Its mission is to embrace live arts as an integral aspect of contemporary practice and ask how art forms, which unfold in the here and now, produce specific ways of thinking and useful means to engage with the broader world. Every Sunday different artists, curators, thinkers and a range of other cultural agents are invited to share their latest projects and ideas with the MoMA PS1 audience.
With Special Thanks to Paddle8

Sunday Sessions is organized by Jenny Schlenzka, Associate Curator with Alex Sloane, Curatorial Assistant and Rosey Selig-Addiss, Associate Producer.

Sunday Sessions 2014-15 is dedicated to Mike Skinner, 1974-2014

Sunday Sessions and the VW Dome at MoMA PS1 are made possible by a partnership with Volkswagen of America.

Major support is provided by MoMA's Wallis Annenberg Fund for Innovation in Contemporary Art through the Annenberg Foundation.